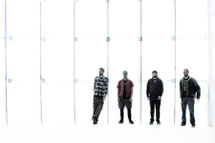 Hailing from the city of Portland, Oregon, Rolling Through the Universe has delivered an array of music with hints of Neurosis, Yob, Agalloch, Dozer, Electric Wizzard, High on Fire, Melvins, Mouth of the Architect, Isis and Cult of Luna.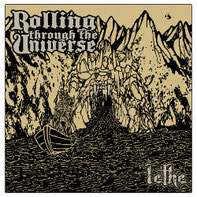 Rolling Through the Universe formed in 2007 in their hometown of Dickinson, North Dakota.
The two piece which included Cody Klewin and Mitch Meidinger, relocated to Portland, Oregon in 2009. The duo recorded their first instrumental EP entitled The Philadelphia Experiment at haywire studio in 2010. Things changed when bassist William Johnston, formally known from Portland's sludge/doom band Paranaut, emerged from the waters. RTTU then entered the local doom/sludge scene to release the trio's first full album Civilization in August 2011. This gave the band large credibility amongst the Northwest doom crowd. Due to personal issues, William Johnston had to leave the band, creating an open spot for Facepilot's guitar player Eric Wallace to join as the new bassist.
With the new addition, Rolling Through the Universe was able to record their sophomore album titled Machines In the Sky, which was released on Hidden Temple Records in Feb. 2013.
With this album, the band gathered an even larger attention with its enormous sound and upbeat poly rhythms mixed with the earlier doom/sludge of previous album Civilization. Soon after the recording Drummer Mitch Meidinger, left the band, playing his last show with Rolling Through the Universe at the CD release for Machines In The Sky. The band toured the west coast with step in drummer Martin Costelo, a former member of We're from Japan. In 2014 the band took another twist moving Eric Wallace up to second guitar, adding Leon West on bass, and drummer Noah Leen. The Four piece finished the bands 3rd full album November 2014 titled Lethe. The album was recorded at Toad House Studio by Adam Pike and will be releasing their CD and digital Format June 20th 2015, following Vinyl release August 25th 2015.