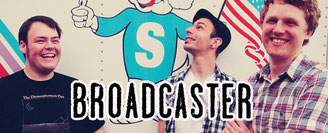 Long Island, NY's Broadcaster are premiering a new song ("All The Wrong Reasons")
The track appears on the band's upcoming release 'Spin', out October 16 on Jump Start Records.
'Spin' was recorded by Iron Chic's Phil Douglas at Hobo House and mixed by Jon Drew (Tokyo Polic Club, Fucked Up) at Taurus Recordings.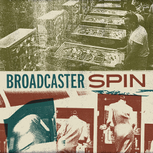 An energetic bounce and sing-along-ready vocals are two of the most immediately noticeable qualities to Broadcaster's brand of pop-rock music. The three-piece have shown remarkable consistency in their output without releasing the same song or record twice. The result is something almost canonical- their discography is only a few releases long, but there is a well-worn feel to the music, a blend of modern punk and indie rock with a pleasant helping of 90s college rock influence.


Comparisons to bands like Jawbreaker, Superchunk, and The Weakerthans are inevitable but nonetheless favorable. Their most recent release, A Million Hours, recorded with producer J. Robbins, is a concise, fully-realized display of the catchy, fuzzy energy that Broadcaster have made their own.