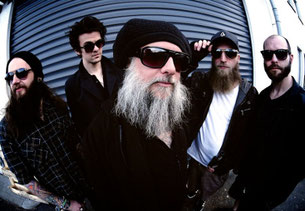 Originating from Boston and currently based in Amsterdam, the Netherlands, Jaya The Cat are one of the premiere bands on the European live circuit.
The quartet, who coin their style as "Drunk Reggae Punk" have shared the new video for 'Fake Carreras', taken from the 2012 album, 'The New International Sound Of Hedonism'.
'Fake Carreras' was filmed in Dec 2015, throughout the Netherlands and Germany on the 'More X-Mas Drinking with...'  tour. It was produced by Philip "FAF" Pfaff of THE TiPS.
Alongside an extensive Mainland European touring schedule, Jaya The Cat have also announced an appearance at this year's Rebellion Festival in Blackpool, England.
With plans and writing in motion for a new album, 2016 looks set to be a busy year for Jaya The Cat.
Jaya The Cat- live:
11.03. VIERSEN (D) Rockschicht
26.03. HAMBURG 15. International Tattoo Convention
27.03. HAMBURG 15. International Tattoo Convention
15.04. SCHWÄBISCH HALL Club Alpha 60
16.04. NEUNKIRCHEN Antattack Festival
23.04. LINDAU Club Vaudeville
29.04. FREISING Uferlos Festival
06.05. NÜRNBERG Zentralcafe im Künstlerhaus
07.05. AACHEN Musikbunker
28.05. WUPPERTAL (D) Klub
01.07. KÖLN Summer Jam