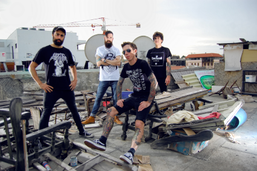 Useless ID's brand new EP,  We Don't Want the Airwaves, is out today!
This EP's title track band's tribute to the Ramones—is about as catchy as a Ramones-influenced punk rock song can be.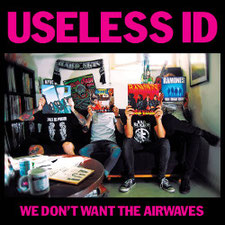 Useless ID's brand new, back-to-their-roots album, State Is Burning, will be out on July 1st! State Is Burning marks Useless ID's return to fast, energetic, galloping, youthful punk rock—hardcore punk rock—the music they originally fell in love with and what formed the basis for starting the band in the first place. About the new album, guitarist/vocalist Ishay Berger says, "With our new album, we wanted to share our world as we see it: four punks who have been through it all together, coming from such an unusual place as us, State Is Burning is a love letter to punk rock. It's our 'Fuck Off' to the closed minded, racist, orthodox state of mind. It's also our statement against greedy, hateful, harmful and criminal politicians that still walk proud and in power."
Armed with fifteen blistering tracks, Useless ID returned to the legendary Blasting Room with producers Bill Stevenson and Jason Livermore (Descendents, Rise Against, NOFX). The result is a welcome blast of melodic hardcore punk rock, faster and more to-the-point than the band's more recent, introspective output. Fans of Bad Religion and Good Riddance, you'll want to pay attention to this record!