The Dahmers - Blood On My Hands EP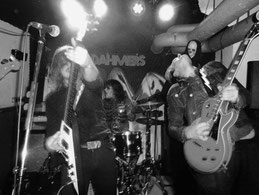 The Dahmers just released their "Blood On My Hands" single that was the first track from the "Blood On My Hands" 7" Vinyl EP that can now be pre-ordered. The band have previously released the EP Terror On Wheels and their debut album Demons and did their first european tour in march 2016. The Dahmers is heading into the studio to record their new album next month. The band combines the best parts of Swedish rock n roll with American garage rock.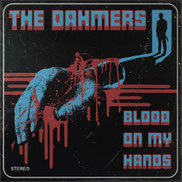 The band comment the track Blood On My Hands: "Inspired by Psycho and Jekyll & Hyde, the song is telling the horrific story of a schizophrenic murderer trying to cope with himself and reality. As melodic and horror influenced as always but with a rawer surface this three minute slasher will find its way to your brain and cut it in half, marking you for life."