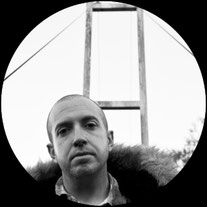 Cardiff singer songwriter. Jon Greenwood AKA The Doublecross is pleased to be streaming his new album 'Keep Bleeding' which was released on Friday 7th October.
The LP, his third studio album in 6 years, was recorded together with members of Bicycle Thieves, The Modern Farewell, The Take and Bedford Falls and according to Jon is his most 'personal' and 'raw' music to date:
"When I wrote 'Keep Bleeding' I had one aim – to make a simple rock record which captured the raw emotion of a live performance. I feel that some of the honesty that you hear when I play live got lost in a wall of sound on those albums so this time round I put together a three-piece band, including myself. Having Jim Williams on drums and Neil Doran on bass provided an effortless chemistry that I am so lucky to have been part of. The lyrical themes on this album are as personal as ever and in many ways much darker than the last two albums" explained Jon.
Released on both vinyl and CD 'Keep Bleeding' is available now from Boss Tuneage, Aaahh Real Records, No Panic and Tiny Little Creatures Recording Company.
'Keep Bleeding' will receive an official launch party on Friday 11th November at the world famous Clwb Ifor Bach in Cardiff. Opening support will come from promising indie punk locals, Pipedream & Hot Mass.
About: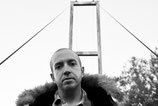 The Doublecross is a solo project from Welsh singer-songwriter Jon Greenwood. Starting his musical career in the hip-hop/breakbeat crossover band Baby Elephant in the mid-90s he went on to play in various punk, hardcore and indie bands throughout the 2000s. These include The Slowdance, This Hidden Switch, The Modern Farewell and even filled in on guitar for one of his favourite bands Bedford Falls at one time. He is currently playing guitar for the hardcore-punk band Bicycle Thieves, featuring ex-members of the UK hardcore band Wraith.

The Doublecross project began as The Slowdance were coming to an end in 2008 when he started writing his own brand of acoustic rock, heavily influenced by the indie-rock and Americana he had spent much of his youth listening to. In 2009 the debut Doublecross album 'Thing Will Never Change' was released on the UK punk label Boss Tuneage Records. An adventurous project, Greenwood transformed 12 acoustic songs into full band compositions with the album featuring over 24 guest musicians from various UK music scenes including Lianne Francis of the Funeral For A Friend side-project The Secret Show and Katie Gatt (Personal Best). It was recorded, mixed and mastered in Cardiff by Jim Williams (formerly of UK bands The Take, Bedford Falls and Markers) who also played drums on the album.

Five years passed with Greenwood co-writing and releasing new music with the punk bands This Hidden Switch (featuring members of The Cut Ups and Grand Collapse) and The Modern Farewell (featuring members of The Strike Fades and Featherjaw). Over this period he played countless shows with everyone from hard rock artists such as Mina Caputo (Life Of Agony), Ricky Warwick (The Almighty, Thin Lizzy) to new wave rock/folk heroes Big Country to pop-punk's Kris Roe (The Ataris). Greenwood recognises his biggest personal achievement as sharing stages with hardcore and emo icons Jonah Matranga (Far, Onelinedrawing) and Walter Schriefels (Gorilla Biscuits, Quicksand, Rival Schools), both of which have had a massive influence on the music of The Doublecross.
The second Doublecross album was recorded and released in 2014 again on Boss Tuneage Records but in alliance with several other UK punk and rock record labels - Aaahh Real Records, WWSBD, Team Beard, Tiny Little Creatures. 5 years on from the debut Doublecross album, 'The Timeless Destruction' was a bigger production album featuring Pete Wright (Ducking Punches) and members of the now defunct Norwich band This Business Is Closed. It also featured guest appearances from Lianne Francis (The Secret Show), Livi Sinclair (Hell Money, Neurotic Fiction) and Sally Greenwell (The Brymys). It was recorded, mixed and mastered in Norwich and in Cardiff by Andrew Gunn and Matt Collins (The Grove, Cardiff).

Fast forward to 2016 and the third Doublecross album 'Keep Bleeding' is here. A 12-track alternative rock record, it was written and recorded in less than 6 months - a entirely different approach to the first two Doublecross albums. Recorded as a 3-piece featuring Neil Doran (Bicycle Thieves, The Modern Farewell) and Jim Williams once again, it is Greenwood's most personal and dark work to date. Released on Boss Tuneage Records in alliance with No Panic Records, Aaahh Real Records and Tiny Little Creatures it was recorded by Phil Smith at One Louder in Newport and mixed and mastered by Matt Collins at The Grove in Cardiff.