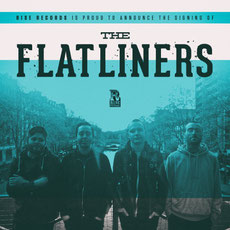 Rise Records is excited to welcome Toronto Canada's The Flatliners to the family.
The band will be releasing a new full length in the front half of 2017.
The Flatliners will be joining The Menzingers on their upcoming European tour.
Check out the band's current single "Hang My Head," which will be featured on the forthcoming release, right here.
The Flatliners' career is a testament to perseverance and dedication. With a lineup that has never strayed from the original members who met as teenagers, the band has since logged countless miles on the road and amassed a dedicated legion of fans along the way.