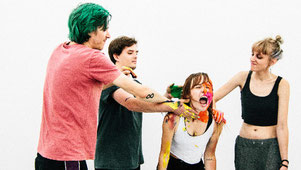 Petrol Girls are contributing a song to "Loud Women - Volume 1" , a compilation CD of female fronted artists.
It's 2017 and women are still struggling to get their voices heard in all arenas.
---
LOUD WOMEN is about putting women centre-stage and turning up the volume.
---
 "It's really positive to be able to put Touch Me Again, a song about our rights to our bodies, on a compilation that raises money for a grassroots organisation dealing with domestic violence. Women's Aid are committed to putting survivors voices at the heart of their actions and politically campaign on the wider sexist context of this violence, alongside running services to support survivors. It's also always great to be on a compilation alongside a load of awesome feminist bands, including loads of our mates! We had a brilliant time playing Loud Women Fest last year, and its so encouraging and inspiring to see everything Cassie is doing with Loud Women and support it where we can." Ren.

The Loud Women CD will be released on 18th March 2017 and is available to pre-order now from https://loudwomen.org/loud-women-records/ .

All profits from the sale of the CD will go to domestic violence charity Women's Aid.
---
Tracklisting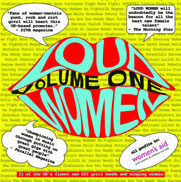 Petrol Girls: Touch Me Again 
Dream Nails: DIY 
Bratakus: Pollution Evolution 
The Empty Page: Deeply Unlovable  Dolls: Audrey 
The Ethical Debating Society: Poor Liam 
Gladiators Are You Ready?: I Want to Love You 
deux furieuses: Out of My System 
Fight Rosa Fight!: Sick of You 
GUTTFULL: Keyboard Warrior 
Little Fists: Tyler is Not a Feminist 
The Potentials: Moloch 
Nervous Twitch: Something Wrong With Me 
IDestroy: IDestroy 
Madame So: Black is Beautiful 
Fightmilk: Chaperone 
Bugeye: Hey You 
Argonaut: Not Rich 
The Wimmins' Institute: Nando's 
Lilith Ai: Riot 
Janine Booth: Real Rape