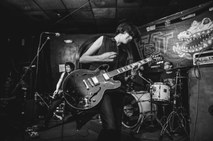 Frontfrau Lauren von WORRIERS glänzt auf dem Album mit einer emotionalen Aufbereitung ihrer Lebensprobleme: Not-Operationen am offenen Herzen im Alter von 25 Jahren, ihr queeres Coming-Out, der Verlust guter Freunde durch Selbstmord... die Verarbeitung solcher einschneidender Erlebnisse in Form eines so eingänigen Albums verlangt allen Respekt.
Musikalisch lassen sich Parallelen zu den Muncie Girls und Sleater Kinney treffen, stimmlich glänzt Lauren mit einer an Dolores O'Riordan erinnernden Tonart.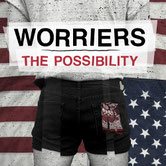 "I wrote the majority of the songs on this record thinking about what past versions of myself would've needed or been listening to at different points in my life," explains Worriers' Lauren Denitizio of Survival Pop, their sophomore album. "I think we're all probably having a tough time right now and I hope that the songs on the record can be intentionally uplifting and cathartic. The record is called Survival Pop because I see it as songs for self-preservation."

From enduring years of health issues that led to open heart surgery at the age of 25, to growing up queer, to losing friends to suicide and substance abuse, Lauren is no stranger to life's hurdles. But make no mistake, while these experiences influenced the creation of Survival Pop, the record avoids self-pity and offers instead a triumphant rallying cry, a celebration of overcoming, and an empowering journey to self-actualization. "Simply finding a way of surviving in the face of illness and loss, misogyny, homophobia and the patriarchy is still a threat to those things - it's a forward, aggressive action," they explain.
 
Survival Pop was recorded in Fenton, Michigan with Marc Jacob Hudson, who worked with Worriers on their debut full-length, Imaginary Life, alongside Laura Jane Grace. Lauren met Marc through Laura and the two felt an immediate musical kinship. While on previous records Lauren had been the sole member to stay throughout the process with other musicians leaving after recording their parts, for Survival Pop Lauren worked and lived for over two weeks alongside Lou Hanman (guitar), Mikey Erg (drums), Nick Psillas (bass) and John McLean (guitar). The result is a record that is Worriers' mostly tightly crafted yet, never straying from their punk roots while expanding their sound to something infinitely accessible and poppy, carried throughout by the strength of Lauren's vocal melodies.
 
In addition to being an accomplished musician for over a decade, Lauren is also a gifted artist and writer, with an MFA in Fine Arts from Parsons and a BFA in Illustration from the Rhode Island School of Design. The longtime Brooklyn resident, who recently migrated to Philadelphia, has shown at galleries throughout the United States and has done international residencies in Berlin and Reykjavik. Worriers and Lauren have received praise from numerous notable publications including NPR, Pitchfork, New York Times, Village Voice and MSNBC, and have toured with Against Me!, Julien Baker and John K. Samson among others.