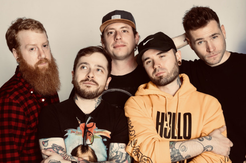 The pop-punks are back with a music video for single "Heartbeat"
Formed in 2015 by Sean Nolan (vocals, guitar), Sean Nolan and The Heartmakers is Chris Cross (vocals, lead guitar), Kyle Nolan (synthesizers, keyboards), Matt Bayer (bass), and Kenny Duclos (drums).
Heavily influenced by classic rock and roll and 90's punk rock, Sean Nolan and The Heartmakers strive for a dynamic, genre-bending sound (think Saves the Day meets The Who).
Since their conception, they've played countless shows throughout Brooklyn and Manhattan, released two records, and have recently wrapped up their forthcoming record, "The Machineries of Joy", set to be released on May 13th 2020.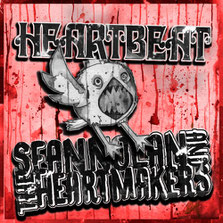 On their new single "Heartbeat", Sean (vocals / guitar) comments: "Big changes or taking big steps can be scary as hell. But I've come to believe that whatever it is that's making your heart hit like a hammer is worth pursuing. This song is about going after whatever it is that keeps you moving.
I've been playing the guitar and writing songs since I was twelve years old. It took me a long time to figure out what I was doing. Along the way, there have been so many highs and lows, so many set backs. Now and then, someone will ask why it is I keep doing this. The truth is, for me, writing songs with my friends makes my heart beat."