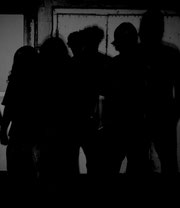 Hailing from India, Heathen Beast is an anonymous metal band that has just shared a mysterious video.
This video features lots of static and snippets from news reports related to the recent and controversial Citizenship Amendment Act, which provides a path to Indian citizenship for illegal migrants of Hindu, Sikh, Buddhist, Jain, Parsi, and Christian religious minorities, who had fled persecution from Pakistan, Bangladesh and Afghanistan before December 2014, being the first time religion has been overtly used as a criterion for citizenship under Indian law.
"The Revolution Will Not Be Televised But It Will Be Heard" is set to be released on June 21st, 2020.
Tracklist:
1. Fuck C.A.A
2. Fuck N.P.R & N.R.C
3. Fuck Modi-Shah
4. Fuck The B.J.P
5. Fuck Your Self Proclaimed Godmen
6. Fuck Your Police Brutality
7. Fuck The R.S.S
8. Fuck You Godi Media
9. Fuck Your Whatsapp University
10. Fuck Your Hindu Rashtra
11. Fuck The Economy (Modi Already Has)
12. Fuck The Congress