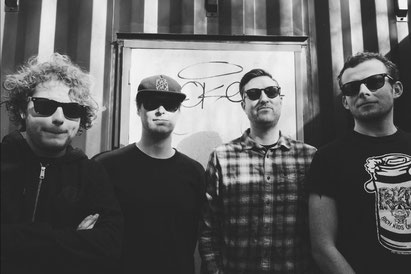 Leeuwarden, The Netherlands based punk rock band Sun-0-Bathers have announced to release their new EP "Floater" on July 24th through Morning Wood Records (Europe), Paper + Plastick Records (USA) and Thousand Islands Records (Canada). "Floater" is the follow-up to the band's 2018 debut EP "Local Warming" and features seven new 90's California punk rock vibe tunes perfect for the summer, but will definitely keep you warm during other seasons too.
To make sure the new work will be coming in hot, the band just premiered "Overtime", the first single from the new EP and is a nice example of the key ingredients that can be expected on "Floater". You can listen to this track through the YouTube link below.

Inspired by 80's and 90's West-Coast punk rock waves, but also including the catchyness of (modern) Ramonescore style bands, Sun-0-Bathers' journey began during the summer of 2017. With the goal of keeping songs fast, short yet very melodic with the occasional "ooh's" and "aah's", the band's style can be described as a romantic lovechild of Pennywise, Zeke, Adolescents, Night Birds and Guttermouth.