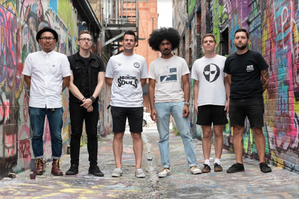 On August 7, Washington DC ska-punks KILL LINCOLN will release 'Can't Complain' their first new album in 5 years.
Following in the footsteps of bands like Less Than Jake, The Suicide Machines, and We Are The Union, KILL LINCOLN blends no-bullshit ska-punk with addictive rock anthems, throwing in the energy of a basement hardcore show for good measure.
Their recklessly fun punk ethics collide with quality musicianship, sounding like the bastard son of Kid Dynamite and Streetlight Manifesto.
If you're not circle-pitting then you're probably screaming along, and humming the horn lines while you're nursing your hangover the next day. Mixing in elements of hardcore, skate punk, and pop-punk, there's something for everyone…as long as everyone likes it fast and fun.

2020 has undoubtedly been a tough year for most artists and musicians... with one small consolation. For whatever reason, it's officially OK to like ska-punk again... much thanks to bands like KILL LINCOLN.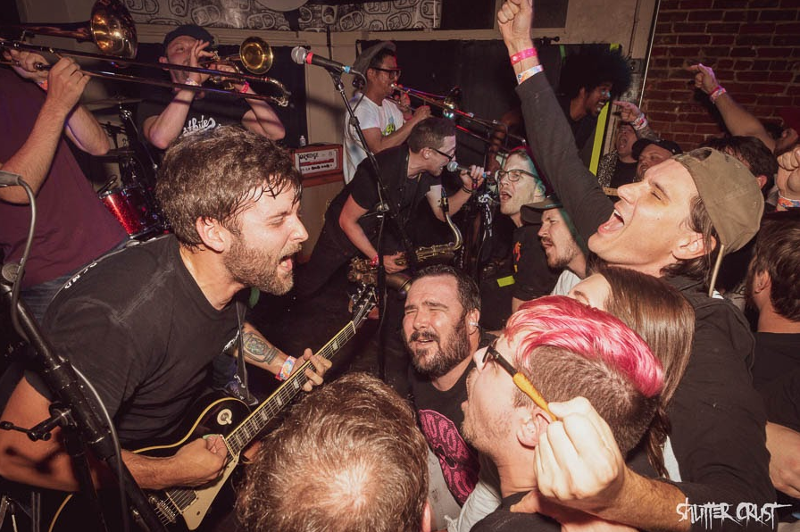 Since 2009 KILL LINCOLN has been turning the ska-punk scene on its head. They've studied the playbook from bands like Less Than Jake and The Mighty Mighty Bosstones, but have ripped the pages out and re-written them with fresh grit, perspective, and enough energy to make even the most jaded hardcore kid jump in the pit. Combining ska, skate punk, and the reckless style of hardcore their hometown of Washington DC is known for, a KILL LINCOLN show is a non-stop assault of sing-alongs, stage dives, and circle pits. Remember when you were 16 and you would leave every show soaked with sweat? KILL LINCOLN is here to make you be that person again.

Through years of touring throughout the US, Canada, and Japan, the band has developed somewhat of a cult following; die-hard fans who flood dance-floors and comment sections alike, hailing the much-debated "4th wave" of ska. Combine that with multiple national and international festival dates (including 6 appearances at The Fest in Gainesville FL), and years of providing direct support for scene veterans like The Pietasters, Reel Big Fish, & Big D & The Kids Table, and you can see why KILL LINCOLN is poised to open the next chapter in the annals of the genre.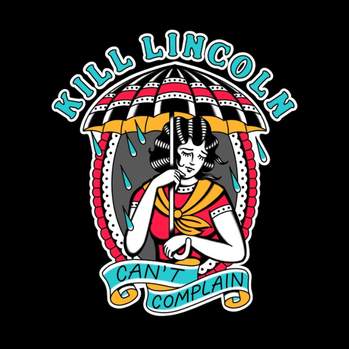 'Can't Complain' marks the band's first release since 2015's 'Good Riddance to Good Advice', and truly their most complete and reflective effort. It distills everything you love about the band into a sweat-inducing 30-minute dance party; powerful horn lines that get stuck in your head, thoughtful lyrics that grab at your heart, and the speed and energy you've come to recognize from any Kill Lincoln show. Recorded at District Recording in San Jose CA with engineer Ryan Perras (The Atom Age), the record perfectly captures the band's live sound and energy, with plenty of rock & roll power for good measure. "These are hands down the most fun, challenging, and complete songs we've ever written" says vocalist / guitarist Mike Sosinski. "It's the most Kill Lincoln thing you'll ever hear, but also something fresh and different I don't think fans of the band or the genre have experienced yet".