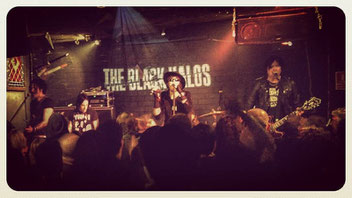 Vancouver punks The Black Halos return with a new single - recorded in isolation - celebrating the life of friend and SNFU frontman Mr Chi Pig. Says singer Billy Hopeless:
"How do you reach closure when you lose not only an inspiring and amazing artist, but someone who's been a very personal part of your day-to-day irregular life for so many years? Well I tried to write an anthem singalong to cheer myself and everyone up, but it was just a bandage or mask for my real feelings. Rich, hearing this, tore it off and poured out some disinfectant guitar my way and as it stung true I found myself writing the lyrics and crying in the grocery store. There will never be another - and there never was anyone truly like Chi Pig. He was unique and I'm honoured for having him in my life. Just know this; whether you cry or smile when you think of him it's because he reached you. And you should never let go of that."
The single's A-side, Ain't No Good Time To Say Goodbye, is a raging and melancholic anthem for the SNFU frontman, while on the flip side the band tear through a version of SNFU's classic Rusty Rake. The Black Halos have pledged to donate all profits from the sale of vinyl and digital copies of the single to the Chi Pig Mural fund and as such, the songs will not be available on any streaming services.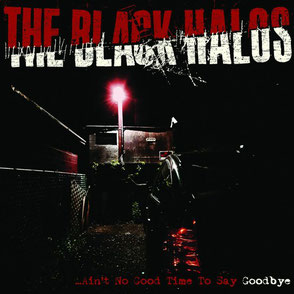 Since reuniting in 2019, original members Billy Hopeless, Rich Jones and Jay Millette brought on board bassist John Kerns (The Age Of Electric) and drummer Danni Action (ACIIDZ). This rejuvenated lineup has since released a critically-acclaimed single (2019's Geisterbahn II) and performed sold out shows in Toronto and Vancouver. They're currently in the writing and demoing phase for a new record that they hope to release in 2021, their first since 2008's We Are Not Alone.
---