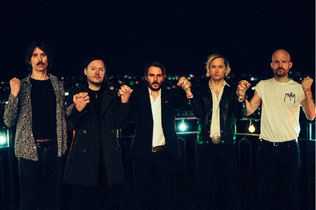 A year has passed since the release of Refused's fifth full-length album 'War Music', and Nov. 20th will bring a new round of the band's hook-laden, political post-hardcore punk rock.  With the release of the first track "Born On The Outs", anticipation for the latest EP containing 4 new songs and one album track is starting to build. 
"There are certain traditions within the Refused camp and one of the sturdiest is the idea that after every album there comes an EP. This time however I think that we outdid ourselves." Muses Singer Dennis Lyxzen. "Malfire is my favorite song of the record so it's more than fitting that we shine some extra light on that. This EP was supposed to be something that was released before a tour but in these weird times that tour never happened. However, this still a great EP that follows a great record. More than ever, we need music to lead the way when things are the darkest. Here's a little attempt from us."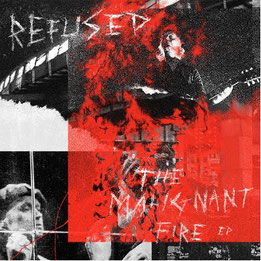 Covering EDM legends Swedish House Mafia's hit "Greyhound" might seem a bit out of the ordinary, but Refused crafted lyrics for the otherwise instrumental track, and along with the video, have crafted a Refused version called "Born On The Outs" in typical, catchy Refused fashion.  "Kris has talked about the riff in the Swedish House Mafia song 'Greyhound' forever, so we decided to give it our own spin. David and I added some lyrics for this version, which we've called 'Born On The Outs'. Make no mistake though; this is very much 'Greyhound', but with added lyrics about people who refused to take a side in the ongoing fight against fascism. So, you know, another ordinary Refused song." says Lyxzen.