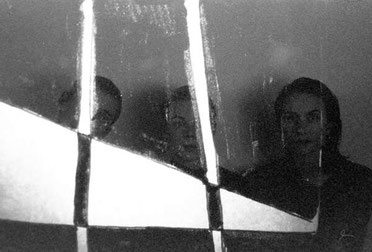 Following on from the wild success of their latest album 'We Three', which landed in September this year, Swedish trio Hey Elbow have now unveiled a magnificent cover of the No Doubt classic 'Don't Speak', arriving yesterday the 13th November through Adrian Recordings.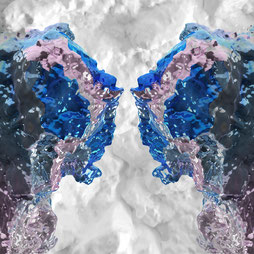 Stripping out almost every element of the original recording and transforming it into a dark and pulsing new delight, their version of 'Don't Speak' makes for shimmering and captivating listen. Injecting that same bold and atmospheric direction we heard smothered throughout their latest full-length, this quick comeback offers a more adventurous sound for the trio, showing us that their creative ambitions are still very much alive within them.
Speaking about the new single, the band said, "We have for a long time been thinking that we wanted to do a cover track. But to decide on which one was very hard, there's just so many alternatives, and what do we wanna do? When we decided that we were in for doing a cover, we landed on "Don't Speak", that we all that was brought up in the 90s, have somewhat of a love and hate relation to. Finally it ended up like an Hey Elbow track with big sound landscapes and freaky rhythms."
Self-produced by the band themselves, recorded alongside Max-Måns Wikman in Dubious, Stockholm, and mixed by Joakim Lindberg at Studio Sickan, Malmö, 'We Three' saw the group channel a breadth of diverse and atmospheric directions that all come together to form their own signature sound.
The songs for the album were improvised in a house in the south of Sweden, in contrast with the earlier albums which were written in the rehearsal space. The band could dive into the music completely and really focus – hours of jamming were recorded, the sheep were separated from the goats and the best ideas were given further treatment. Every day was started with a rigorous workout session, fitting for a band who took their name from an aerobics exercise that they once learned when they were standing in the audience waiting for a The Knife show, and was followed up with coffee once an hour.
"The songs were written during plain solitude in a cabin in the countryside of southern Sweden, where we spent days just writing songs together and playing. We did everything there together, didn't bring anything in, every single tone is written in that house with us three in the same room. It also reflects us as a band where we don't have any front person or band leader. We are We Three."

The future for live gigs is uncertain for all artists at the moment, but when the lights turn green for touring again, Hey Elbow are looking forward to meeting their audience once again. After the debut album, the band toured the world and they always put incredible effort into optimising their live set. The goal is to always have a storyline by working with transitions and dynamics both in the music and the visuals.
---
Stream: