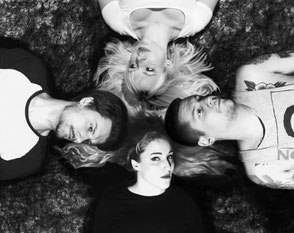 Wrong Band is a swedish punk rock band from Stockholm, Sweden. The band was formed at the end of summer 2020 and quickly gathered a large following on social media, long before they'd even released their music.
The band's punk rock sound is influenced by the members' different music backgrounds; Jesse offers song and stage presence in a feisty mix of classic rock and metal, Andy's heavy but playful guitar solos takes you back to the 80's rock scene and Hannah brings crudity and velocity to create a real punk atmosphere.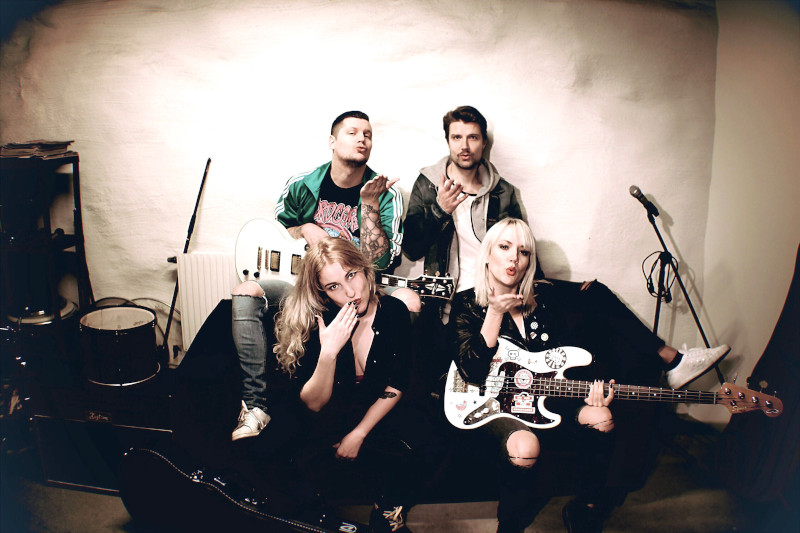 Bandstory:
It all started when Hannah and Jesse, who at the time were members of another band, decided to start a new music project together. A couple of days later Hannah met the bands' future guitarist Andy on Tinder.
"We both swept right and after the first date I asked if he wanted to start a band with me and Jesse," laughs Hannah, who plays bass in the band.
Andy had in his turn met John in another music project and asked if he wanted to join the band – at least for a while. John accepted and has since been the band's drummer.
About a week after Hannah and Andy first met Andy was about to head down to the Swedish city of Gothenburg. The girls were also going there, so Andy offered them a lift. Jesse and Andy became fast friends when they discovered that they had the same kinda humor.
"Hannah and Jesse sat in the backseat drinking Jägermeister while we all half-sang, half-shouted along to every song the whole 6 hour drive," says Andy. "On my way back to Stockholm I wrote a song about the trip, it just poured out of me".
Andy sent the song, which he named "Roadtrip", to the girls and Jesse was so inspired that she wrote both text and song melody that same day.

Roadtrip is equal parts punk and rock with a simple message: Head on out, live your life and don't take shit from anyone.
---
WRONG BAND is:
Lead vocals: Jesse Leroy
Bass: Hannah Armstrong
Guitar: Andy Rockson
Drums: John Michael
---
Listen to Radtrip here: