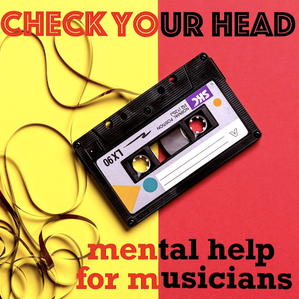 Over the past two decades, suicide rates have risen, particularly among young adults. And the COVID pandemic has accelerated the already dire crisis, giving way to what many mental health professionals have called the "second pandemic."
Though more people than ever are comfortable discussing mental health, finding effective resources and knowing how to get help remains a challenge. Mental Health Action Day is an open-source movement of brands, organizations and cultural leaders to drive culture from mental health awareness to mental health action.
Partners will encourage people to take mental health action - whether for themselves, for their loved ones or to advocate for systemic changes. Resources and tools will be available for people to seek help in a myriad of ways from starting a meditation practice, learning how to support a friend, or advocating for change.
---
About CHECK YOUR HEAD Podcast:
Launched in 2019 and Executive Produced and Hosted by Mari Fong, a seasoned music journalist and certified Life Coach for Musicians, CHECK YOUR HEAD Podcast, has hosted open, honest and intimate conversations about mental health, wellness and recovery with the likes of Gilby Clarke (Guns N' Roses), Fred Armisen (Portlandia, SNL, Late Night with Seth Meyers), The Bloody Beetroots, Frank Zummo (SUM 41) Emilio Castillo (Tower Of Power), Yesod Williams (Pepper), Sammi Doll (IAMX, Kat Von D), Danny Griego and Shaun Morgan (Seether), Kevin Lyman (Vans Warped Tour) and most recently, the iconic Linda Ronstadt.

Top mental health experts are paired with each episode such as Dr. Dan Reidenberg (SAVE.org) on suicide prevention, Dr. Ish Major (Relationship expert, "Marriage Boot Camp") on toxic relationship recovery, Johan Svanberg (Record Union, "The 73 Percent Report") and Tim Ringgold, MT-BC (Music Therapist, Sonic Recovery) on mood disorder and addiction recovery using music therapy.

Now with 23 episodes and counting under her belt, and an ever-growing audience tuning in, Fong and her CHECK YOUR HEAD Podcast continue on with the important mission of normalizing the conversations around mental health, encouraging others to get help, and providing solutions for recovery on www.checkyourheadpodcast.
About Mari Fong: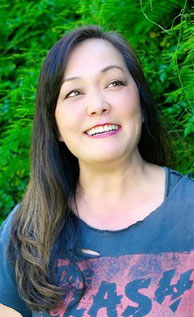 Mari Fong is Executive Producer and Host of the CHECK YOUR HEAD Podcast and also a seasoned music journalist. Fong has interviewed and covered a variety of musicians and artists including Chester Bennington of Linkin Park, Ozzy Osbourne, Paul McCartney, Aerosmith, Cage the Elephant, The White Stripes, Green Day, System of A Down, and David Bowie.
Fong is also a certified Life Coach for Musicians with over 20 years of experience in the healthcare industry. As an advocate for musicians and their mental health, she was featured on Today, I'm Brave, a nonprofit that spotlights extraordinary people making brave, positive changes.
Fong was Executive Producer on the Sirius XM radio show, "The Inner Circle with Neil Strauss," Strauss being the best-selling author of "The Dirt: Confessions from the World's Most Notorious Rock Band" with Mötley Crue and "The Game," his infamous book on pick-up artists.
---