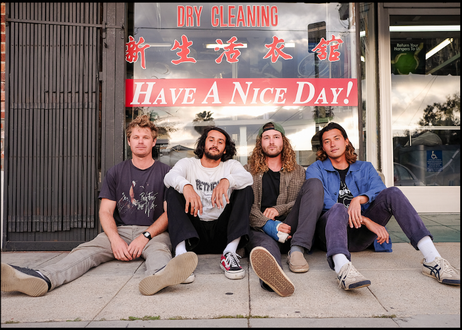 "More Sunrises" is the 2nd single off Wanted Noise's upcoming album "Next Generation."
Caleb Adkins says, "The concept for this video came from a day in the life of the Wanted Noise crew.
In the making of this video we camped out for the weekend at our drummer's pad in Leucadia, with the whole band plus director/producer Jeff and director of photography Pat. It was a blast, bombing hills with Taylor riding sitting on a cooler on a longboard, skating through north county SD neighborhoods, and rocking out on the beach. Everywhere we went people were stoked and asking us about Wanted Noise. We chose to make our drummer Taylor the starring character, since drummers need love too! Inspiration for the song "More Sunrises" came after Jin and I made a quick trip south from Santa Barbara back to San Diego, just before sun up. After playing an epic show we were stoked on life and looking to personify the idea of recognizing the great times in life, in a ripping posi punk tune."
---
---
About:
Wanted Noise. A bunch of loud, obnoxious, and handsome dudes who love to play distorted instruments in cool places. Bringing back that SoCal punk sound with a twist and shake of today's modern hits. We'll play venues, bars, backstage, backyard, your home, garage, next to your pool, in your pool, wherever the sun sets.
Singer/bassist Jin Salamack was originally from Hawaii before relocating to San Diego. True to their So-Cal sound, the guys are all avid surfers/skateboarders who met in college at UCSD/SDSU.
---