Brooklyn, NY alternative rock band Superbloom continues to roll out singles off the upcoming LP 'Pollen,' which will be released digitally on June 1, with a vinyl release to follow on June 14.
Known mostly for their grunge-y guitar rock, this new acoustic track shows off a new side of the 4-piece, and is indicative of the multi-dimensional sounds featured on the new LP.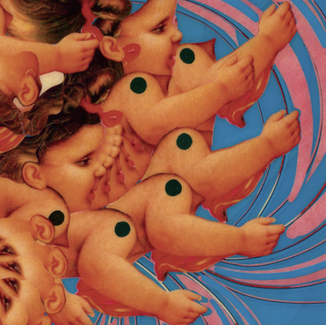 Of the new single, vocalist/guitarist Dave Hoon says, "The lyrics for Muzzle were written at the end of summer I think of 2020 when everything was hyper crazy. And I'd always have the news on or be on Twitter or Reddit. So that was the environment Muzzle was written in. I think the song is about having something to say but choosing not to -- for better or for worse.
The kids in the video are doing the same shit we all did growing up - before we started paying attention to what's going on around us. And the video is found footage developed by this guy on youtube - so there's no sound and it's unedited. I thought that was a cool thing for this song."
About Superbloom:
Superbloom is Brooklyn's latest entry into the alternative rock scene. Their debut album, "Pollen" is a 12-track love-letter to heavy alternative music that spans infectiously bouncy hard rock, instantly nostalgic acoustic songs, sing-along choruses and undeniable hooks.

The album was mastered by Will Yip (Quicksand, Mannequin Pussy, Code Orange), mixed by Joe Reinhart (Remo Drive, Joyce Manor, Hop Along) and produced by Superbloom.

While the album's feedback-laced instrumentation is hard-hitting at every turn, the band's sonic signature is embedded in the vocal performance that fills each track with complex layering, earworm melodies and lush harmonies that deliver discoveries of nuanced detail with each listen.

"Pollen" releases on all streaming services on June 1st, and is available for digital and vinyl pre-orders.