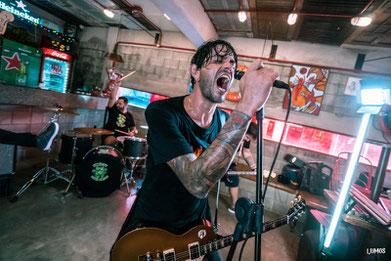 Dan & The Gummy Hunters has just released the video for "Empty Hands", the track is part of the last album released entitled "Memory Lane". The song talks about falling in love at a young age and having to deal with disappointments and losses, and how difficult it becomes at this stage of life, where everything seems to go wrong.
---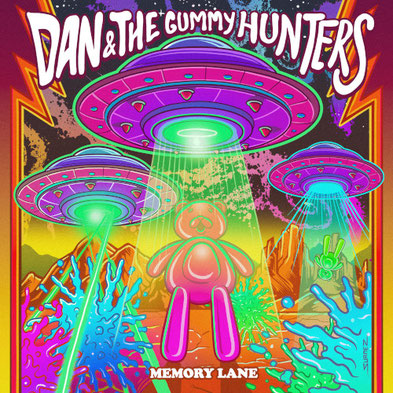 "Memory Lane" has ten tracks, nine in English and one in Portuguese. The name of the disc brings compositions that talk about the last 10 years of Dan's life, such as his daily life, relationships with couples, family, friends, parents and children. Very influenced by the Californian punk of the 90s, the album is a full plate for those who like the style and bands like Descendents, No use for a name, All, Millencolin, Social Distortion.
The disc art was made by illustrator Cristiano Suarez.

Very present in the brazilian punk hc scene, Dan, decided to compose again with the emergence of the pandemic of covid-19 and the result of the lockdown that we lived for several months in Brazil. After composing two songs made on the guitar, the musician decided to invest in the purchase of a guitar, interface and reference monitors, where he recorded the songs with electronic drums in logic pro x. At the end of June, Dan already had some songs ready and contacted producer Davi Pack from Hill Valley studios in Porto Alegre, to start recording four tracks, thus releasing the first single, "Let it go", which led him to record 6 more tracks making the project a record with ten songs.

Dan & The Gummy Hunters, is a solo and itinerant project by Daniel Sant 'Ana. The idea came to facilitate the logistics of shows and the musicians to change according to the region and tour time. In North America, for example, the musician has the support of the Canadian band Crash The Gates, and in Brazil he has the support of musicians such as Davi Package and Matheus Menezes. In Europe, Dan & The Gummy Hunters will go on tour with the same musicians, already in Brazil and South America where the shows happen more in the weekend, the project will have to work with more musicians to make a possible tour possible.

For the recording of the video clip for "Empty Hands", Dan & The Gummy Hunters will feature Willson Durand (Drums), Vitor Pequeno (bass) and Matheus Menezes (guitar).