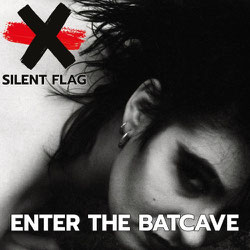 SILENT FLAG is a collaboration project of Dirk Vreys (singer of A Slice of Life and of curetribute band the obsCURE )

The song ENTER THE BATCAVE was released some years ago under the name So What?. But it was a very limited physical release on a compilationalbum.
It was never released digitally but got quite some undergroundplays in djsets online but on dancefloors as well.
The time has come to release the song digitally. ENTER THE BATCAVE will be available 23th JULY on Bandcamp and on all main streamingservices. The single will be release will contain a new remastered version toghether with 4 remixes and a longer even more danceable version.
PRESAVE the single for playlists can be done through: