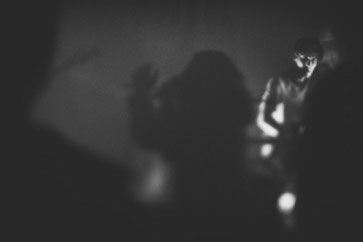 The Gothenburg based art collective Young Mountain released wit "Infraröd" an album after a two-year-long silence.
"Infraröd" is the result of countless recording sessions in the rehearsal room as the world outside was set ablaze by the rising forces of fascism and economical-inequality.
This is a record about isolation, sorrow and atonement. But most of all it is a farewell to the loved ones that we have lost.
---
---
This Sunday (29/8) they will premier a live session on Twitch, playing through the entire record. They put a lot of hard work into the production of the session and they hope it will stand out amongst other livestreams!
During the session they will also premiere a new music video for our song "Worm", filmed on super 8.
---