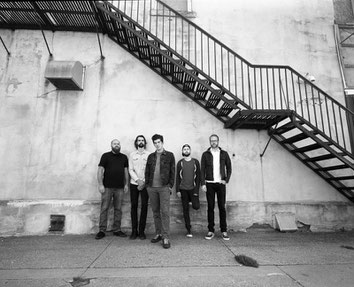 Modern Life Is War continue the rollout of their ongoing singles series Tribulation Worksongs with today's announcement of the third installment.
Featuring two tracks, Tribulation Worksongs: Volume 3 has a new song, "Survival" alongside a fiery, ominous cover of The Stooges classic "I Wanna Be Your Dog."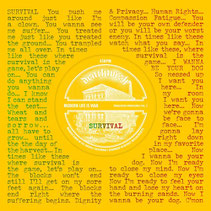 Tribulation Worksongs: Volume 3 was recorded by Luke Tweedy at Flat Black Studios and mixed by Kurt Ballou at God City Studios. Aiming to be as hand built as possible, the lyrics/credits of each song were typed by Modern Life Is War vocalist/lyricist Jeff Eaton on his antique typewriter. These were later hand stamped on the front and back covers by artist Jacob Bannon, making each cover totally unique. The labels of the vinyl were also hand stamped before final assembly by the people at Deathwish.
---