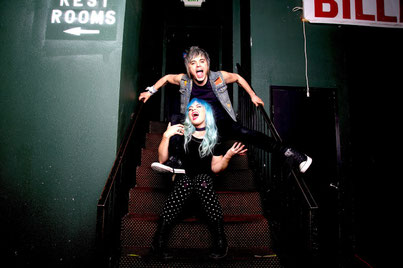 The Dollyrots to release Down The Rabbit Hole, a 24-track collection of B-sides, rarities and cover songs with a Dollyrots twist. The diverse collection features tracks from throughout the band's 20 year history, remastered and including some previously unheard songs and alternate takes. Down The Rabbit Hole is available for pre-order now as a deluxe 2-disc digipack with fold-out poster insert.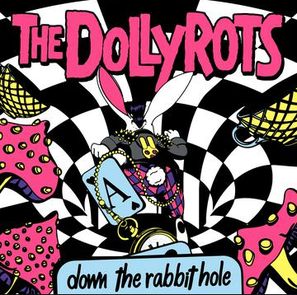 It's also being offered direct from the band for the Holidays in exclusive autographed bundles at www.thedollyrots.com, with delivery before Christmas.

Down The Rabbit Hole will also be available at major retail outlets and streaming platforms both in the USA and abroad via Wicked Cool Records on January 7, 2022. Get Down the Rabbit Hole music and merch and choose your preferred music service here: https://orcd.co/downtherabbithole
---
The Dollyrots are Kelly Ogden on vocals and bass and Luis Cabezas on guitar, with Justin McGrath on live drums.
"It's so exciting to have all these tracks in one place! Sometimes a song just doesn't fit on an album but that doesn't mean it isn't a great song. Putting together this project also made me reflect on the career we've had so far and I'm so grateful for all of it. Our band turns 20 this year and we couldn't think of a better way to celebrate than a retrospective of all the rarities" – says Ogden.
The Dollyrots are excited to announce they will be part of Little Steven's Underground Garage's very first GREAT ROCK 'N' ROLL SEA CRUISE, along with Graham Parker, The Dictators, The Stranglers, Buzzcocks and many more. The cruise departs from Athens, Greece and will visit the ports of Mykonos, Greece and Izmir, Turkey from August 18th through August 23rd, 2022. Pre-sale going on now and get more information by going to: undergroundgarage.com.

The band is currently in the studio working on new music to be released in 2022, along with multiple tour plans in the works.