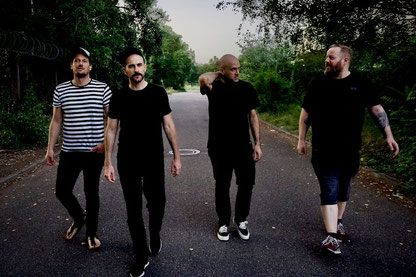 Fond of parks - so far so obvious. Expect a personal and authentic soundtrack to the following scenery: Strolling at a moderate pace through the fragile idyll inmidst a vibrant city, breathing cold air, arms crossed behind your back. Old tall trees open up space, faint city noise mixes with rustle of leaves, degenerated animals attentively watch your steps. You sit on a bench, pause and notice the beauty of all this.
ParkWalker was founded in 2018 and is based in the metropolis of Stuttgart and Karlsruhe. They have their roots in the DIY scene and have spent lots of hours on stages with different musical projects both in Germany and abroad (e.g. Tidal Sleep).
ParkWalker will publish their debut album named "Distant Phenomena" end of january 2021 -  7 songs featuring guest musician at the keys - Linda Kyei from Stuttgart. It was recorded at RAMA studios in Mannheim with Malte Appelt and Christian Bethge (e.g. Messer), who also mastered the work. It will be published digitally and on vinyl. Highly recommended for your next park visit.
---