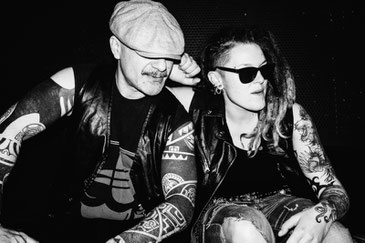 CIRCUS PUNK are a rock & roll / punk duo from Brianza composed of Arianna Muttoni and Antonio Squillante, which released the debut EP "Fuori Tutto" on 14 January 2022 (self-produced). The first single is "Salutami i tuoi".
Take punk, combine it with blues, rock and shake it with grunge and stoner: these are CIRCUS PUNK. Raw sound, guitar and drums in a more unique than rare intertwining and 'few stories'. Definitely angry and shouted lyrics, the two musicians just "throw out everything" against an infamous and lying society. And therefore they rebel, they don't let everything that is said, taught, inculcated and try to be as lucid as possible about what is happening around them.

In the age of control and manipulation, it is necessary to wake up, even if the temptation could be to leave and disappear from circulation, from the chaos, from the noises of a frenzied society, from the "checkpoints around every corner". Head high, sometimes so high as to get lost in dreamy thoughts, high not in terms of arrogance or so much of challenge, but of solidity and security. - says the band - Head held high to say "brainwashing me no, thanks".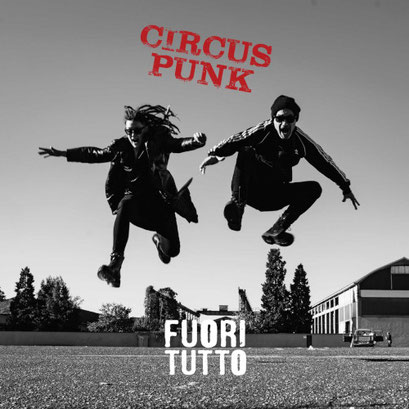 "Fuori Tutto" is five songs recorded live, to recall the attitude of the band, the live matrix and the strictly punk school, as well as to capture all the energy of the moment: when in rec the track is started, so it begins a concert, the Circus Punk concert. "Fuori Tutto" is a cry, a lucid dream, it is an impulse to rebellion in a historical moment in which the world seems to go mad. Flashes of everyday life in a whirlwind of strong, wine-colored sensations. Curfew, ambulances and police cars, brief glimpses of love stories...And in the midst of all this chaos the music, which pushes the limits, which unites, which soothes...music played day and night in a suburban garage.

"Fuori Tutto" was recorded, mixed and mastered at Edac Studio by Davide Lasala and Andrea Fognini. The artistic production is by Davide Lasala and Andrea Fognini.
---