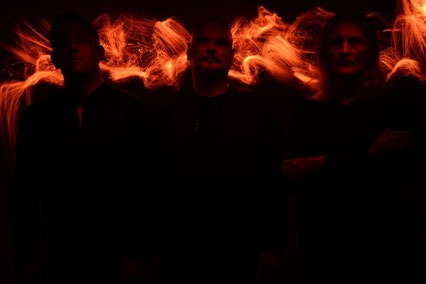 Bohren and Der Club of Gore travel into Lustmord's desert at night, where a vast sky of ambiance stretches out like the desert silence of mysterious potential. Adding touches of eerie piano that stumble footprints into the sand, and Arabian horn calls that signify a long, perilous journey ahead, one feels like a patient, but weary hooded pilgrim on a sacred quest into the unknown.
Berlin-based independent music label Pelagic Records commemorates the work of electronic music pioneer LUSTMORD by releasing a boxset titled The Other, based around his tenth studio album [ O T H E R ], originally released in 2008 and to date the only LUSTMORD album with guitars on it, performed by Adam Jones (TOOL), King Buzzo (MELVINS) and Aaron Turner (ISIS, SUMAC).

Next to this seminal mid-career opus, the boxset contains the two remix albums Beyond and The Dark Places of the Earth, as well as a new 3LP album of Lustmord tracks reinterpreted by some of the spearheads of the contemporary heavy music scene – and beyond: ULVER, ENSLAVED, GODFLESH, ZOLA JESUS, BOHREN & DER CLUB OF GORE, STEVE VON TILL, IHSAHN,
JAYE JAYLE, JO QUAIL, SPOTLIGHTS, KATATONIA's JONAS RENKSE, ALEXANDER HACKE's (EINSTÜRZENDE NEUBAUTEN) new band HACKEDEPICIOTTO, as well as fellow Pelagic artists MONO, THE OCEAN, ÅRABROT and CROWN. The Others - Lustmord Deconstructed is a celebration of the fearless attitude of being different and the expression of unique ideas which have never existed before.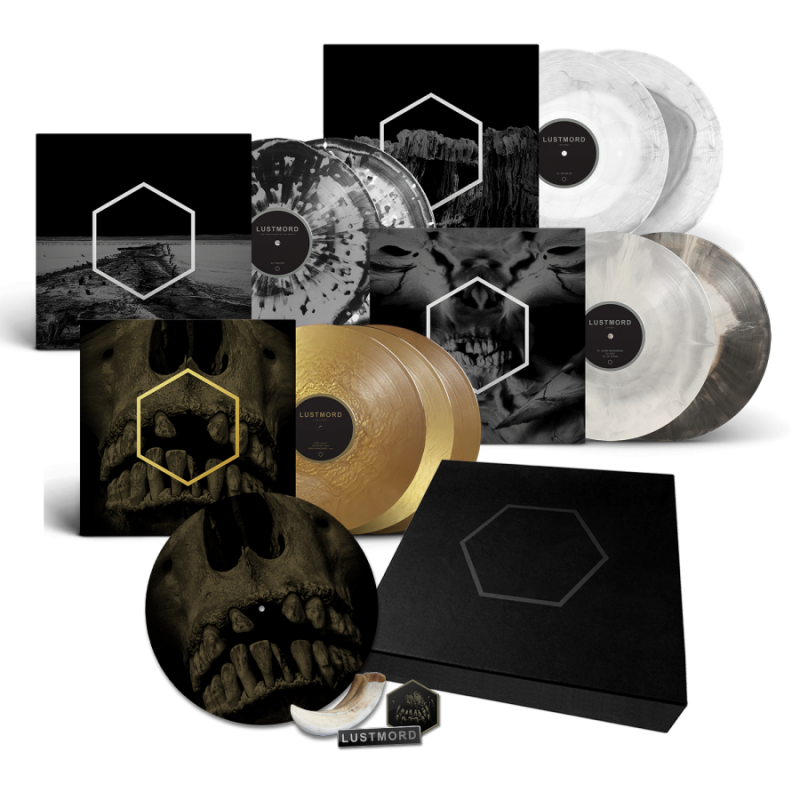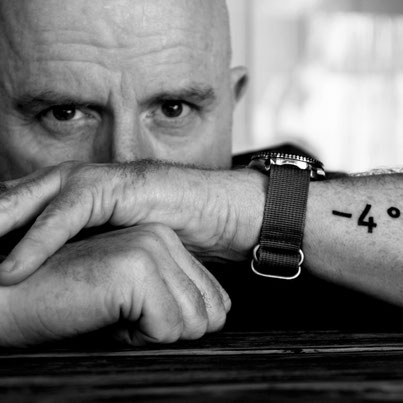 LUSTMORD is the artistic moniker of Brian Williams. Born in North Wales, he started his musical career in 1980 and soon became a pioneer in the early industrial music scene in the UK. He was a former member of SPK during arguably their most crucial era, and went on to work with THROBBING GRISTLE members Chris & Cosey as well as appearing on early albums by CURRENT 93, NURSE WITH WOUND and others. After relocating to Los Angeles in 1993, Williams worked on dozens of motion picture soundtracks including The Crow, Underworld and Paul Schrader's First Reformed. Additionally he created several video game soundtracks, television scores and solo albums, as well as collaborating with artists as varied as THE MELVINS, CLOCK DVA, JARBOE, John Balance of COIL, Paul Haslinger (TANGERINE DREAM), PUSCIFER, Wes Borland and more, including Grammy Award-winners TOOL on their much acclaimed effort Fear Inoculum. To this day, Lustmord is actively recording and releasing music, his latest release being the collaborative album Alter with Karin Park of ÅRABROT, and he is considered to be the founding father of the dark ambient music genre.

[ O T H E R ] was originally released by independent record label Hydra Head Records, founded by ISIS frontman Aaron Turner and former home of bands such as CONVERGE, PELICAN, JESU,
SUNN O))) or BORIS. As one journalist put it at the time, [ O T H E R ] is a "grim example of a consummate artist who is working firmly within the parameters that he has laid out for himself over the years." This album shows Lustmord at his most characteristic, and the icy, ominous guitar playing of Jones, Turner and Ozborne resonates perfectly within the deep soundscapes that make up this frightening yet inspiring journey. As a matter of fact, the material on [ O T H E R ] is so powerful that it moved Williams to create two ambient remix versions of it, and one dub remix EP exploring the sounds of this record to the greatest extend of his ability.
Over 13 years after the release of [ O T H E R ] , Pelagic Records has gathered 16 bands and solo artists to record their own unique takes on tracks from the Other-sessions. The result is an album that is more than a compilation, and more than the sum of its parts; covering a wide and diverse range of musical territories, but sharing the same underlying mood and vibe defined by Lustmord's timeless soundscapes: from the ambient solo performances provided by IHSAHN, ENSLAVED or JONAS RENKSE to the subdued voice of ZOLA JESUS woven into Lustmord's sombre fabric to the industrial carnage that is GODFLESH's version of 'Ashen'.
What demonstrates the profound influence of Lustmord on this contemporary music underground showcased here is that these very different artists all felt inspired to explore the essence of his idiosyncratic sounds within their own realm: experimental electronica icons ULVER excel on a stunning, hazy rendition of 'Godeater', while Japanese post-rock act MONO deliver a crushing version of 'Er Eb Os', and THE OCEAN take us on a cathartically heavy mindtrip back to our 'Primal [State of Being]'. In the end, each of these 16 artists delivers an interpretation that pays the deepest respect to this pivotal artist, while also standing out as a new track of its own.
The Others - Lustmord Deconstructed is not only a tribute and an excellent entry point into the discography of the founding father of dark ambient. It is also a celebration of the most accomplished visionaries in the underground music scene of today, and a manifestation of what binds them together. As Brian Williams a.k.a. Lustmord himself often put it in interviews: "Copying someone you like with the right equipment isn't going to be the least bit interesting. What matters is that you have good ideas and interesting things to say."
---