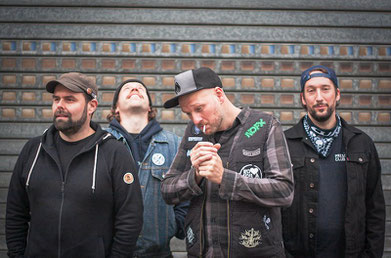 Nach zwei Singles mit prominenten Gästen wie dem kanadischen Duo Mobina Galore erscheint mit "Don't Be A Stranger" am 18. März das neue Album der Ulmer Love Forty Down über SBÄM Records.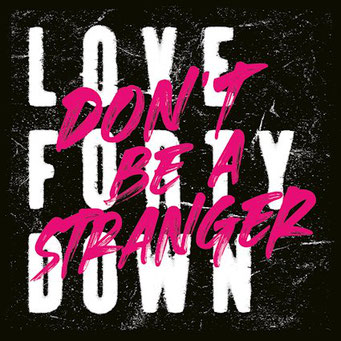 What happens when four guys from Ulm, Germany, with almost 60 years of experience in song writing and touring between them decide to start a band? LOVE FORTY DOWN - between punk rock romance and fist-in-the-air sing-alongs. Arising from different bands within the scene, this combo has been around since 2017 with their current line-up: Steffen (vocals and guitar), Niggi (vocals and drums), LöD (bass) and Dani (guitar).

Punk is political and so is LOVE FORTY DOWN. They use their voices and their platform as a band for political activism wherever possible - i.e. being part of the Protest-Sounds network by Kein Bock Auf Nazis and the No Music On A Dead Planet campaign by Music Declares Emergency. Anti-fascism, environmentalism, feminism, LGBTQ rights and animal rights are top of their agenda and reflected in their lyrics.

With a shitload of passion and a genuine DIY attitude, the band released a self-titled EP in October 2018 and toured Germany, Austria and Hungary as well as supporting US legends Death By Stereo.

With their second EP, Don't Be A Stranger, to be released on SBÄM Records in March 2022, LOVE FORTY DOWN are taking it to the next level. For the production of these seven tracks, featuring vocals by Vuki (Hell And Back) and by Mobina Galore from Canada, they teamed up with Benedikt Hain of Outback Recordings and Mike Kalajian of Rogue Planet Mastering in New York.
---