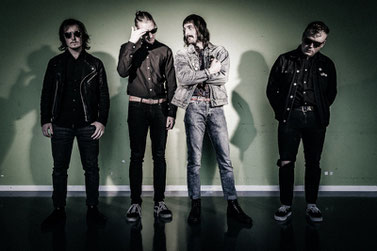 Swedish punks Rotten Mind shares new single "Die Young." Moving between gloomy post-punk and darkened melodic alt. rock, the new single is the third and final taste of the group's upcoming fifth album 'Unflavored.'
The band comments:
"Our hometown Uppsala is sometimes called "the city of eternal youth" and that was something I wanted to write about. It's about friends who passed away way too young. It's about a lot of things. It's about eternal youth."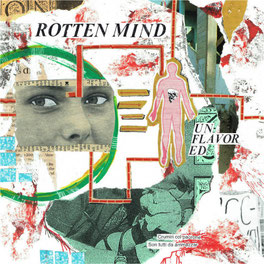 Biography:
Sweden's Rotten Mind combines elements of 77'punk, post-punk, dark wave, and garage rock into their own brand of melodic and alternative punk. Effortlessly mov-ing between gloomy, epic, bittersweet, punchy, and energetic soundscapes, the band brings vintage-sounding punk to the modern age with a timeless attitude and palpable verve.

Rotten Mind consists of Jakob Arvidsson (guitar/ vocals), Liz Panella (bass), Johan Sverredal (guitar) and Victor Nordin (drums). The band was formed in Uppsala, Sweden in 2015. As one of the four original bands affiliated with Lövely Records, Rotten Mind has released four studio albums; "I'm Alone Even With You" (2015), "Rotten Mind" (2017), "Fading into Oblivion" (2018), and "Rat City Dog Boy" (2020). In 2022, the band launches their fifth studio full-length; "Unflavored".

Since the release of their critically acclaimed debut, Rotten Mind has toured frequently, playing shows in Australia, Germany, France, Sweden, Austria, Belgium, Denmark, UK, USA, Spain and the Czech Republic. The band has shared stages with Hurula, Asta Kask, and The Sounds, and has been recognized in music magazines such as NME, Vice, Vive Le Rock, and Swedish Gaffa.

Existing somewhere in the dark wastelands where 80's UK acts like The Vibrators meets US bands such as Christian Death and T.S.O.L. Their fresh and modern contribution to the genre makes Rotten Mind comparable with contemporary acts such as Crusades, Iceage, Radioactivity, Metz and High Tension Wires.