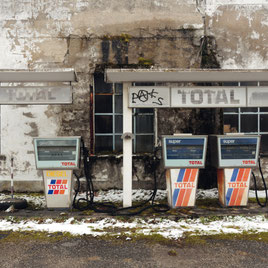 The new PAKS album takes you out on a journey through the eventful decades of the Kleinbasler Großklangcombolegende (PAKS!!)! WELCOME MUCKERS From the very early beginnings of the punk excesses with clear crystalstatements: Wir SIND freie Vogel; Es IST ein Lehen – BANG! BANG!, in your face: Deine Mutter IST tiefgekühlt – how UNANGENEHM! Mir ist alles scheißegal, well, but, how to go on?
Then, the new New Wave years, awakening of charitable consciousness, open your veins and DON DE SANG, Antiimperialismus MUSS, but OUTCH: WHY DOES IT HURT WHEN I DEEPL ON A MERICAN FLAG? was IST denn? Uncomfortable questions, but no matter, then the commercial phase, go with the flow: Arany ujj, the bad BAD finger, Alp*orn as a deep bow to the most dubious of businesses, Eastern'n'Country: DADDY'S GUN BANGBANGBANGAGAIN!, and the ultimate chart success: RADIO 606! SICKSICKSICKSICKSICKSICK!! Is there still MORE?! NO?! YES! a sweet little aulody is the huge summer hit of 1986: αύριο! Could this go well for a long time? NO! Sweaty music again: WIE MEIN LEBEN marks the beginning of the new downward spiral, final destination: GELENKBUS.
Attention:
Bonus track: GROW! back to social criticism, book of film, film of book of TOTAL SOUND TRACK (Adrian Kelterborn's TERRITOIRES SUISSES: Coming soon in all cinemas across simply everywhere!
---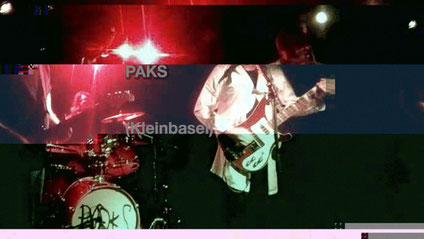 PAKS is a trio from Basel consisting of Michael Kunkel on Bass, Vocals, Saxophone and diverse instruments and treatments, Lukas Dreier on Drums, Percussion and Backing Vocals and Wanja Aloe on Guitar, Synth. They are famous for their infamous, loud and crazy gigs with various lengths of songs and sometimes disuised (human) Chicken in the dancing pit. On their records the band is joined by Producer and loose member of the band Daniel Steiner. With their diverse Backgrounds as Music Professors in new music and classical theory combinated with the oenologist, this band has everything nobody needs but everybody thrives for in a Punk Band.

"nincsen semmi" - There is nothing - in Paks, the small town in Hungary from which the band borrowed their name, only one huge nuclear power station. A momentum of abdurdity, stupid force and probably a nuclear disaster is near of it... The band sings in German, Hungarian and English and you will probably find yourself dancing to it and ask yourself how you'd got there.