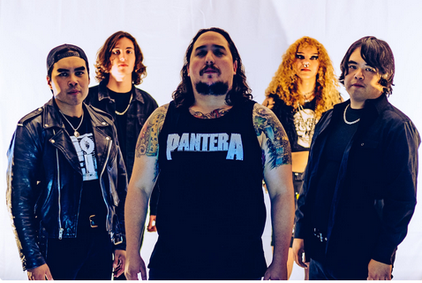 Split Image is releasing their debut album "Torrent of Illusion" right away and supporting it later this summer with a tour with their friends in Psycho Mantis. A gritty and powerful crossover experience, the band expects an enthusiastic reception from their fans due to its intensity, and also its relatability. The album packs a punch, it deals with intense lyrical themes surrounding mental health and rounds it out with aggressive hard-hitting instrumentals.
The band comments:
"Split Image is beyond stoked to finally release our debut album Torrent of Illusion. The time has come to move forward from the clutches of the COVID pandemic and there will be nothing prohibiting us from touching the hearts of many individuals while reaching the deepest levels of connections with current and new fans. We are all about unity through music and with Torrent of Illusion being released we strongly believe that our listeners will truly appreciate the messages of becoming hyper-aware of yourself as an individual as well as being aware of others around us. Take care of yourself and others around you because we are all we have."
Belted out with passion, Split Image's lyrics stem from the various experiences they've endured like the loss of a loved one, grief, and perspectives they've had or envisioned as well as spirituality. They combine this with a unique sound that boasts familiarity through thrashy riffs, progressive, technical elements, and a solid nod to old-school hardcore.

Split Image will be cruising around the South West states in August and September and those who take in one of their live gigs will be met with a cosmic force - one which allows the crowd to reciprocate the energy radiating from the stage. In other words, nothing but pure energy and tight rhythm, a solid but minimalist performance.
---