Up For Nothing have captured lightning in a bottle with Escape Route as they come back from their six-year hiatus. The Brooklyn-based Punk Rock band consisting of Justin Conigliaro, Josh Gaon, Steven Calco and Tom Sobolow with their fast-paced melodic tunes is back!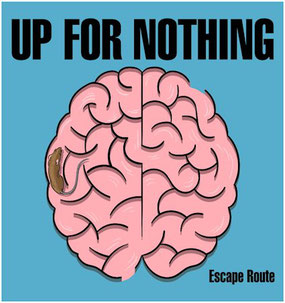 This record has every element of what they have become known for throughout their lifespan but also sounds exactly like what we would expect (and hope) their natural musical progression to be.

With vocal melodies that will play on in your head for weeks, guitar riffs that at times sound like a deranged traveling circus trying desperately to recruit your first born child, and a rhythm section that lays the perfect foundation for their intentional / organized onslaught of catchiness; this record somehow simultaneously feels like the familiar home cooked meal that you didn't realize you were missing so much and the excitement of trying something new for the first time.

"Escpape Route" is out on June 10th 2022, with the title track being released as a single on June 3rd.
---