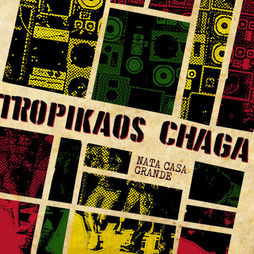 Tropikaos Chaga, Brazilian punk rock band from Porto Alegre, releases their new single "Nata Casa Grande".
The single, in addition to bringing influences from Reggae and rap, also criticizes the influence of big business in Brazilian politics and the patriotism discourse of the extreme right, allied to this elite.
Tropikaos Chaga, a punk rock band from the city of Porto Alegre, whose sound is inspired by Rock "n" Roll, and the complicated urban daily life of Brazil.
---
Érico Munari and Samuel Kircher, play this project, since the beginning of 2020, which the objective is to have fun in the stolen of the underground circuit.

Tropikaos Chaga Formation:
- Samuel Kircher / vocals, guitar and bass
- Erico Munari / Drums and visual art