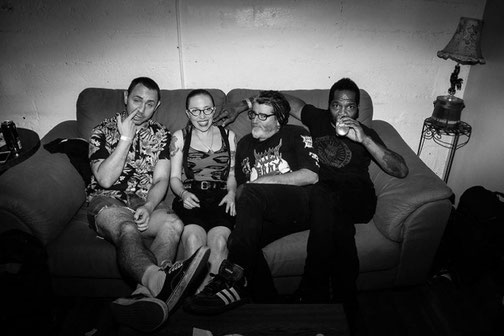 CA queer punk juggernauts Middle-Aged Queers have released the third single off their upcoming "Shout at The Hetero" album, which is scheduled for release late summer / early fall on Say-10 Records.
---
About Middle-Aged Queers:
Founded in 2019 by ex-members of the Cost (Lookout Records), Fang (Boner Records), the Insaints (MaximumRockNRoll Records), and Yaphet Kotto (Ebullition Records), Middle-Aged Queers are a Bay Area "super group" of Jurassic Punks on a mission to make punk rock gay again. They have shared the stage with Agent Orange, the Avengers, GayC/DC, Man on Man, MDC, Year of the Fist, and the Longshot. They were voted Best Live Band in the Bay Area Reporter's 2020 "Best of the Bay" awards.