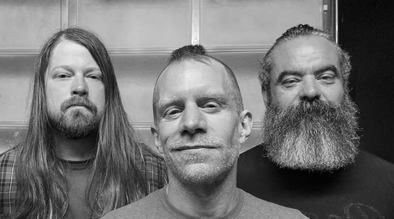 A Vulture Wake rages forth through 2022 with their second E.P. of the year! 'Animal', out now, is a progressive powerhouse of hooks & riffs - 5 songs continuing the band's campaign to "Do No Harm; Take No Shit" while taking aim at the powers that be, inner demons, and a bleak future on this dying planet.
AVW now offers solutions to the issues raised in their previous releases - commit violence, give in, leave the planet, sleep? The choice is ours.
'Animal' follows the critically-acclaimed and fan-embraced 'Kingdom' E.P. - Also Produced, Engineered & Mixed by Mike Kennerty (Direct Hit!, Red City Radio, Copyrights).
---
On November 11, both the 'Kingdom' and 'Animal' EPs will be released as the 'One.Kingdom.Animal' LP.

Available on colored vinyl and limited to 500 LPs, comes with lyric insert and black inner sleeve and features artwork and layout by Jeremy Hurley. Also available on 6-panel Wallet CD.

Pre-order the vinyl here: https://bfan.link/Animal-EP.