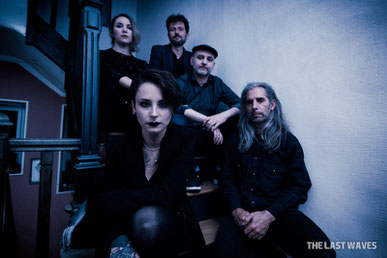 A couple of months after the release of 'dark is the path', French cold-wave/post-punk/dark-pop/indie-rock five-piece The Last Waves just released another EP called 'under a black sun' and available right now on Digital exclusive through Bandcamp and the main legal platforms (Apple Music, Deezer, Spotify, Tidal, etc.).
These five new songs lead us immediately to worry, anguish, loneliness. New uninhabitable space, he shares with us his distress and his despair. The music of The last Waves offers us the sound image of an inaccessible world, it convinces us of its reality.
'under a black sun' was recorded, mixed by the band and mastered by Benjamin Joubert at the Biduloscope studio in Paris.
---
The Last Waves is a new band created in the middle of the pandemic around three boys and two girls. The name of the band is a wink to the new wave of the eighties, the famous new-wave whose name was borrowed from the new wave of the French cinema of the 50's and 60's and carried notably by the British Joy Division, New Order, Depeche Mode or Simple Minds.

Concerts suspended, venues padlocked, this period of forced silence was the spark that made the band's first two EPs spring up in late April and late June 2021. 'Revenge of the blue' and 'In cold colors avenue' were composed by founding guitarist Romain Champiot in an urgent, visceral and uncompromising way, like the last waves of an uncertain period.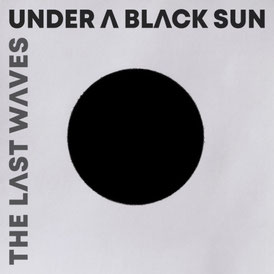 The tracks are a mix between New Wave, Cold Wave, Pop and Indie-Rock. The harmonies are put forward, precise and often dancing. The Last Waves is inspired by the independent music of the 80's and the pop rock of the 2000's, adding a touch of electro rock when the intensity requires it.

This new EP entitled "dark is the path" composed of five new tracks, takes us into a hypnotic, cold tale, punctuated by minimalist beats and melodies always as heady and chilling. It was totally self-produced and mastered by Benjamin Joubert at Biduloscope mastering.