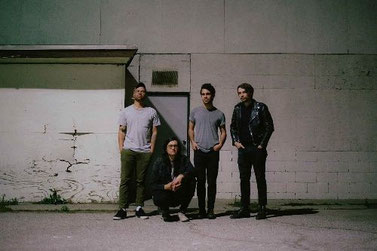 Having extensively roamed the United States and steadily issuing single after single along the way, Reno's caustic punks Spitting Image will issue their debut album Full Sun on February 3rd. To coincide with this news, V13 is premiering the band's new video for the album's second single, "Plea Dealer."
---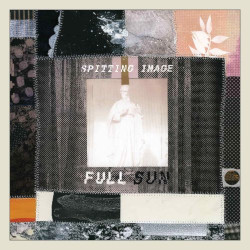 "Plea Dealer" marks Full Sun's second single, and there's a homegrown aspect present with Reno-based label partner Slovenly Recordings on board for the vinyl release. The album marks a new era for Spitting Image as the LP ends a period of inactivity brought on by various members' personal and professional commitments in different parts of the country. They never broke up during their physical separation and conserved ideas for the time they'd re-activate. Vocalist Austin Pratt summarizes the band's new chapter as "Same name, Same People, New Music." This reactivation occurred in 2019 as one-by-one members returned to Reno with a batch of ideas fleshed out. Touring commences off the new material soon after, including the "Plea Dealer" single in the first phase of the writing process.

Full Sun is their first issue of new studio material since their Icon Alive EP, with the band working with Tim Green (The Fucking Champs, Nation of Ulysses) in March 2021 to helm the recording sessions at Louder Studios in Grass Valley, CA.
Spitting Image came together in 2012 within the oft-overlooked underground DIY music scene Reno's incubated over the prior decades with their understanding of culture derived from coming of age in cramped rows of small record shops, a slew of B-grade sci-fi/horror flicks, noise rock/hardcore punk shows, and the tail-end fallout of the 2007 market crash. Their early efforts on Casino Trash Records won the quartet accolades from the underground press and support slots for Ceremony, Shannon & The Clams, Sheer Mag, VR Sex, Iceage, Surf Curse, Spiritual Cramp, and more.