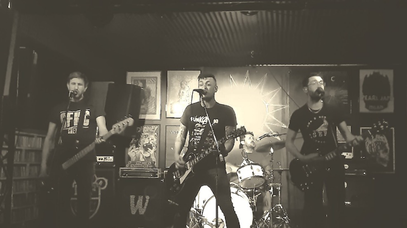 The Italian punk rock band Crancy Crock have released their brand new album, Mayday, that is now available via streaming platforms, as well as on CD digipack. Mayday contains seven punk rock tracks that are sung in Italian, it also features guest appearances from Russu (Totale Apatia) and Riky Anelli.
CRANCY CROCK were born in 1997 and play punk rock with Italian lyrics. They have released five albums, after "Crancy Crock" (2002), "... nOn cOn Noi" (2006), "Il gioco delle palle" (2010), "Moderno Medioevo" (2014) and "Nuovi eVenti "(2017) the band has released the singles" Johnny Natale "on 23 December 2019 and "Lacrime di cemento" on 03 August 2020. On March 21, 2021, they released "Ci vuol partecipazione": a live album of pure punk-rock recorded during the Bergamo Stange Music Festival.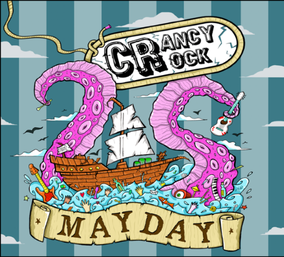 Having supported numerous bands (Punkreas, Marky Ramone's Blitzkrieg, Cattive Abitudini, L'invasione degli omini verdi, Los Fastidios and many others), and they compilations and founded Samoan Records with other groups from the Lombardy punk scene.
---