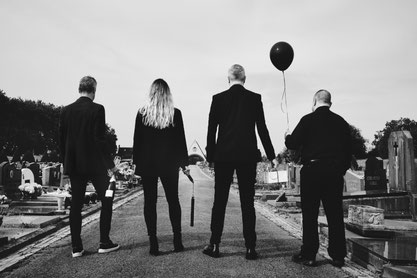 Active in the mid-80's and heavily influenced by the British post-punk dissonant style and the Belgian cold-wave melancholic atmosphere, the band resurrected during the COVID lock-down, releasing a selection of good old songs on the "Live Happily While Waiting For Death" CD and vinyl in 2021. A dynamic impulse that brought The Ultimate Dreamers not only back on stage but also into the studio to work on new material. The magic is back!
The Ultimate Dreamers feel stronger than ever and enjoy uniting past, present and future on this exciting "Echoing Reverie" EP

In their new line-up, The Ultimate Dreamers reach a subtle balance between light and darkness: a poignant cold wave fusion of futuristic danceable dream pop with a retro noisy post-punk attitude with surrealistic introspective cynical lyrics dealing with fleeting life, melancholic solitude and other inner demons.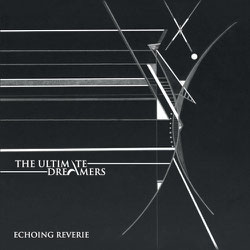 Produced by Len Lemeire (Implant, 32crash, Anne Clark…), the new songs intelligently merge nostalgic cold wave chills and alluring poignant vocals with carrying basslines and irresistible danceable beats to become "less is more" addictive tunes that capture you in no time. If you like bands such as New Order, The Cure, Minimal Compact, Trisomie 21 or yet Section 25, "Echoing Reverie" comes highly recommended for a timeless dusk sonic experience at the crossroads of darkness and brightness. Let us also notice their lingering electric interpretation of AC/DC's classic "Hell's Bells".
---