Sophomore Full-Length 'Be Damned' To Drop April 28th via Olso Based Record Label FYSISK FORMAT.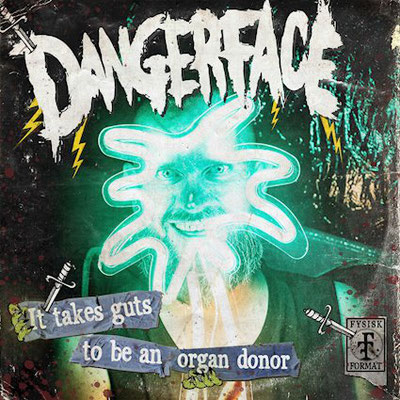 Comments the band: "As you might already have guessed, the song title is an obvious dad joke, and fits the light-hearted tone of the lyrics. This song sees the return of the band's alter ego from previous songs like "Wolves", and is a full-fledged party anthem. Crack open a cold one and sing along: "We are the rising sons!"
The newest Fysisk Format signing Dangerface is primal rock'n'roll in the style of The Good The Bad and The Zugly, Gallows and Bronx. Hailing from the west coast of Norway, from the hometown of Kvelertak, Stavanger, they are ready to release their second record "Be Damned!" April 28th.
Dangerface released their debut album «Get Loud!» in 2019, which received praise from the likes of Metal Hammer UK and PunkNews.org. Following the release of the album, Dangerface toured relentlessly and also played a spot on the 2000 Trees Festival in the UK the same year.
---