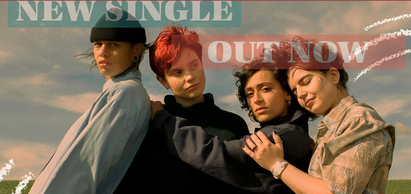 ĠENN are made up of Janelle Borg - guitars (she/her), Sofia Rosa Cooper - drums (she/they), Leona Farrugia - Vocals (she/they), and Leanne Zammit - bass (she/her). Majority queer, the first iteration of the band started 10 years ago in Malta, before moving to Brighton. Over this time they have built determined bonds as a self-described sisterhood, founded on instinctive trust and affection.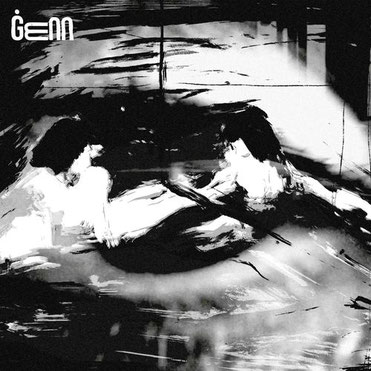 Following their acclaimed 2022 return single 'Rohmeresse' Anglo-Maltese quartet ĠENN continue their powerful and thoughtful intent with brand new post-punk stomp 'A Reprise (That Girl)'.

Steering clear of simplistic, surface-value interpretation, the track's mechanical propulsion mirrors the repetitive quest of technological gratification. Vocalist Leona Farrugia's noir-tinged vocal speaks of the everyday digestion of a barrage of information, whereby an individual is coerced into a constant act of self-measurement and comparison.

The metaphorical act of 'feeding' on these outwardly projected displays of ego, subtly leads the track toward the grotesque, not too dissimilar from Hitchcock's creeping, voyeuristic cameras. The track features backing vocals from John Newton from cult South London noise-rock duo JOHN. Leona hones in on the personal relevance of the themes:

"Naturally I've always felt like there's a pressure to compare myself, be that through the lens of present technologies or within the creative industry. It's something that can be very debilitating, especially to young people in a patriarchal society"

The single was co-produced by ĠENN, Gilla Band's Dan Fox and Tom Hill. Mixed by Tom Hill at The Bookhouse. Mastered by Katie Tavini at Weird Jungle.
---