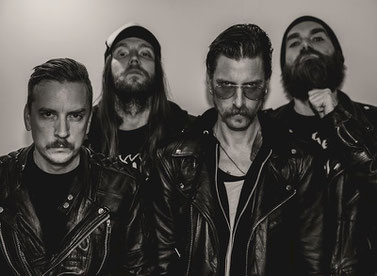 A wordplay on Andrew Lloyd Webber's long running Rock Opera Jesus Christ Superstar, the Swedish Death 'n' Roll infernal machine known as JESUS CHRÜSLER SUPERCAR continues to race at full throttle on the dusty asphalt of the Rock 'n' Roll highway.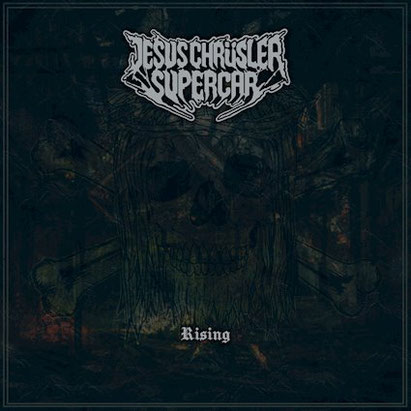 Led by axe-swinging frontman/Bassist Robban Bergeskans, the Stockholm pack also comprise of drum machine Nicke Forsberg, Guitarist Tobias Engdahl and Guitarist Pär Jaktholm (formerly of Hardcore legends Refused/Final Exit). The band continue to crank a powerful, malicious and groovy Death 'n' Roll sound taking cues from dirty Heavy Rock, Doom, Stoner and old school Death Metal of the Swedish persuasion that has been described as an unholy alliance between Entombed, Motörhead and High On Fire.

The band have played Europe's premier Metal Festival Waken Open Air and  toured with the likes of Clutch, Greenleaf, Fatso Jetson, Orange Goblin, Spiritual Beggars and Warrior Soul. They were also included on Metal Hammer's Maximum Metal Vol. 216 compilation where they contributed the track 'Let It Roll' (from the 35 Supersonic album) and which saw them sit alongside the likes of Mantar, Walls of Jerico and Metal Church!

Four years following the release of their critically lauded third album Lücifer, the band have made a long awaited return with new 4 track EP "Rising".  Produced by Nico Elgstrand and Jesus Chrüsler Supercar, mixed by Nico Elgstrand and Fred Forsberg and mastered by Fred Forsberg, this new effort sees JESUS CHRÜSLER SUPERCAR churning out groovy and powerful Death 'n' Roll that has been concocted from blood, sweat and gasoline.
---