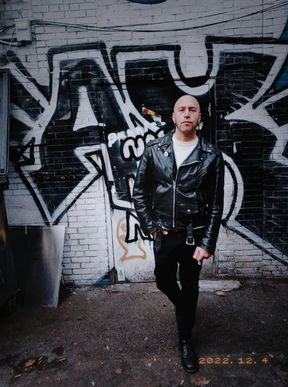 Kurt Baker is giving fans a taste of his upcoming album 'Rock 'N' Roll Club' (out this Fall on Wicked Cool Records), with the release of the LP's first single "Anchors Up."
Of the track Baker says, "'Anchors Up' started around an idea I had while living in Spain during the lockdown confinement. Being confined to your house was not a great experience, but I remember I used to take my guitar and play it next to my window, to get some sunlight. I guess the rays of sunshine brought a happy upbeat melody to my mind, definitely with the flavor of something Green Day might have recorded on their 'Warning' album, or maybe even the Kinks, which coincidently, I think Green Day was listening to a lot when they recorded 'Warning'. Anyway, I had this demo, and the lyrics were just kinda silly. When I sent it to Little Steven to listen to he told me straight up that the song was way too "happy" sounding! I'm very fortunate to have the ability to work with somebody like Steven, who knows his music, and his feedback and critique of my ideas are so extremely valuable. The song took another direction, once I sat down with my best buddy Geoff Palmer to work on the lyrics. Now the track has this sort of 'Sloop John B' vibe to it. Almost a bit of a maritime thing going.. Anchors, drunk captains… You know, I'm from Maine so I've been on a boat, and I've been around a lot of drunk captains and captainesses, or so they say they are! I'm very very excited for 'Anchors Up' to be the lead kick-off single for my new album 'Rock N Roll Club'. Dig it!"
---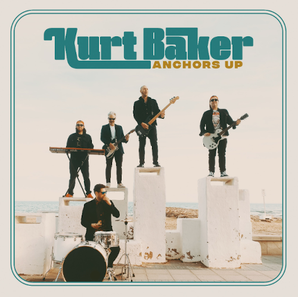 Of the video, he says, "I have to thank my real deal all-time best homie and bandmate, Wyatt Funderburk, for envisioning this video, and coming up with the entire idea in his mind, and brilliantly executing the direction of it. We were on a day off in Benicassim, Spain, deep in the midst of our recent successful tour of Spain. It was a beautiful day and we were by the beach, relaxing and enjoying a bit of free time. We had just finished a run of 6 shows and were feeling GREAT. We wanted to capitalize on the fact that we had a new album coming out, and we were all together hanging out on the beach, so we decided to shoot this video. One take. We did a practice run, and then hit a record! Thanks to our great pal Luis Sanchez from Los Reactivos and K7's for filming this. We are the anchors and we are about to set sail into the sea. We could be tappin' into something like the Verve's 'Bitter Sweet Symphony' or Semisonic's 'Closing Time' with this video, or it's just a simple single one-shot video of the boys getting together for a little stroll to the Mediterranean sea. The only problem is that we forgot to bring our towels! Hey, this video came out great and I feel like it totally encompasses the mood and the vibe of the track 'Anchors Up,' which I think is the goal with any music video. I'm very happy about this, grateful to everybody who was involved in making it happen and excited to drop the new album! 'Rock N Roll Club' out September 29th on Wicked Cool Records, baby! Yeah!"