Loma Prieta's highly anticipated full-length Last will arrive June 30th from Deathwish Inc.  A long eight years since their previous LP, and three years since their excellent Continuum b/w Fate 7inch, Last is comprised of eleven new songs that took shape amid the turbulence the world has collectively faced since. The emotional tension within each song on Last is palpable; at times unfurling contemplatively with delicate melody while at others, exploding with sonic violence. The songs all give voice to the manic nature of the modern human experience.
Today, the San Francisco-based group has shared the album's spiraling new single, "Circular Saw."  Loma Prieta comments: "'Circular Saw' was written during summer of 2020, a time of deep fear and uncertainty; at the time, writing new music was meant as an escape from thinking about the state of the world. Interestingly, the song reflects the internal chaos we were trying to calm with writing new music at that time. Listening back, it's clear there was no way to ignore the mental toll of what was transpiring around us in that moment. It is a clear example of the effects of severe anxiety- serene and low energy one minute, raging anger the next."
---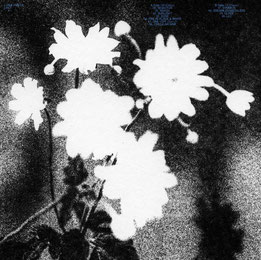 For nearly two decades, Loma Prieta have evolved in front of our eyes. With each release, they have elevated the post-punk subgenre to high art without abandoning the heart at its core; all serving as an artistic reflection for their personal growth amid the complex world that surrounds us all.