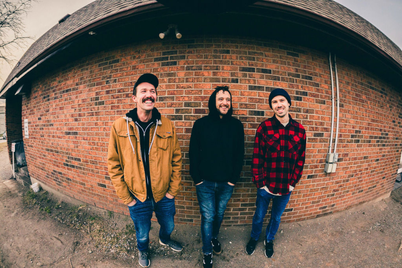 The Penske File have just announced their latest long-player Half Glow on Stomp Records (July 21st) with an accompanying video for the first advance single "Chorus Girl." The video, which was directed and edited by Victor Wiercioch, is set in a suburban home, where a young woman returns to clear out some of her father's possessions after his passing; meanwhile, the band belts out the undeniably catchy tune with big hooks and anthemic refrains.
Guitarist and vocalist Travis Miles explains, "The video for "Chorus Girl" explores the interconnectivity of music and memory, and how the interplay between such forces holds the power to turn grief into celebration." Drummer and vocalist Alexander Standen goes on, ""Chorus Girl" is a love song. I wrote it on the back bench of the van at the end of a long tour. For the first time in a long time I was super psyched to return home. My, then, new partner and I had made a tradition of going up north to her family's cottage after every tour for a week of refuge. Stocked in the place were a million CDs that we would crank up throughout our time together there. The song is about anticipation, it's about love; it's also about music and shared experience."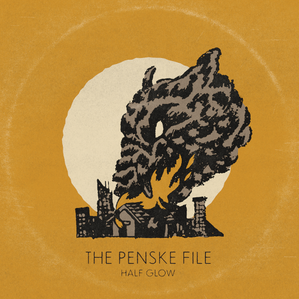 The Penske File dig into the interstitial dichotomies that mirror our world on their latest offering; it is equal parts light and dark, joy and sadness, color and shade, party and hangover. Half Glow, an album that guitarist and vocalist Travis Miles describes as an "exploration of love, loss and coming of age in a world that often feels like it is crumbling to bits around you." The album was recorded at Drive Studios in Toronto and is a culmination of over half a lifetime of musical collaboration between James Hall, Travis Miles and Alexander Standen, the childhood friends that make up the band. Just like the dualistic reality it portrays, the album's creation wasn't without its own hardships: robberies, burn outs, pandemics and many things stood in the way of its completion. Sometimes though, love wins out and it shows on the anthemic introspection expelled on each of the 12 tracks on Half Glow. It's reminiscent of bands such as The Gaslight Anthem, PUP, Against Me!, The Menzingers, and Hot Water Music.