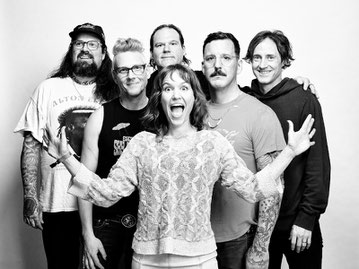 The Numero Group has announced the upcoming release of 'Paper Airplanes, Paper Hearts', which compiles the complete recorded works of seminal Little Rock, Arkansas queer tweemo band Everyone Asked About You.

The Deluxe 2xLP vinyl includes the band's 'Let's Be Enemies' LP and their two and a half 7"s released between 1997-2000. The release is now available to pre-order/pre-save (including digital and cassette).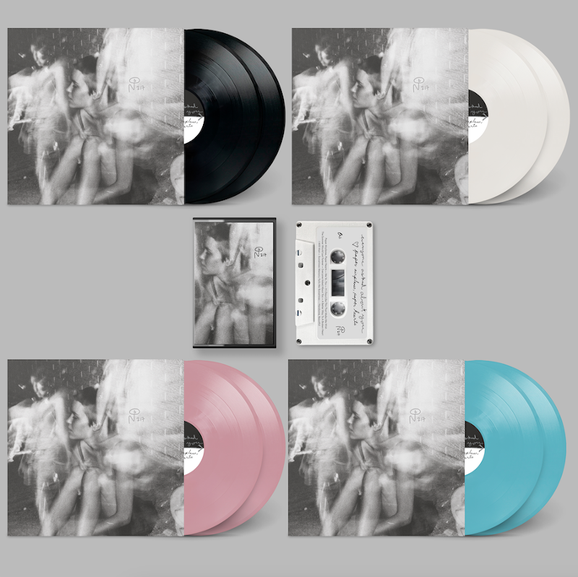 ---
Penned between heated sessions of MarioKart64 and Goldeneye, Little Rock high school quartet Everyone Asked About You developed their own take of the emo sound that was sweeping the midwest in the late-'90s. Built around the twin guitar attack of Chris Sheppard and Collins Kilgore, the band was held together by drummer Lee Buford's pulverizing drums and dusted with Hannah Vogan's twee-adjacent vocals. Channeling Rainer Maria's earnestness, the Promise Ring's knack for melody, and the Rentals' penchant for synth, Everyone Asked About You the biggest secret to come out of Arkansas since Whitewater.
The History:
By 1997, emo was in the early throes of its first evolution since erupting out of the D.C. hardcore scene a dozen years earlier. This new wave was less concerned with its post-hardcore forebearers' political peccadilloes and blood curdling shrieks, favoring instead a light-weight, mix-tape friendly, and hyper-sensitive version of pop punk.

Bands like Promise Ring, Get Up Kids, Braid, Mineral, Christie Front Drive, and Rainer Maria were at the forefront of this evolving sound. Little Rock, AR had Everyone Asked About You.

The band formed in 1996 and consisted of Chris Sheppard, Lee Buford, Collins Kilgore, and Hannah Vogan, who bonded over a shared love for bands like Unwound. John Beachboard and Matt Bradley joined in 1998 contributing to the 1999 release of 'Let's Be Enemies.' Eventually, they incorporated synthesizers into their sound, influenced by bands like The Rentals and Rainer Maria.

They released their self-titled debut EP in 1997, which featured songs like "Paper Airplanes, Paper Hearts," "Me Vs. You," and "It's Days Like This That Make Me Wish Summer Lasted Forever." The EP received mixed reviews, but the band's dedicated fans supported them.

Lyrically their songs explored the trials and tribulations of adolescence, as well as Sheppard's own journey in discovering his sexuality ("Boston") and coming out as a gay man.

Sheppard, says, "If there's a theme through all of our songs, it's emotional and physical distance, challenging goodbyes and misunderstandings and terrible communication."

Everyone Asked About You broke up in 2000, but their music continues to be influential to emo fans around the world. With fewer than 2000 records across their entire recorded output floating around, fans flocked to YouTube and MP3 blogs to download needle-drop rips and sing the praises of Hannah and Chris's adolescent poetry. And now younger generations have begun discovering the band through social media-- a lost chapter in emo's pre-mainstream history.

Everyone Asked About You reunited for their first show in 23 years in the winter of 2022, and plan to tour more in the months ahead.
---