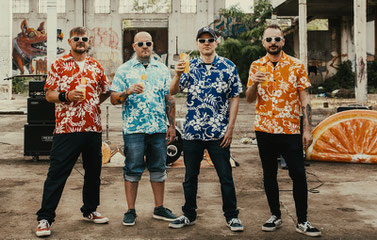 Bankrupt have released their sixth album, Illiberal Holiday together with a music video for the title track.

The band's hilariously scathing criticism of Hungary's illiberal regime displayed by the 3 viral singles preceding the album has already earned them over half a million views on YouTube in just a few months' time. The title track continues the series with a take on the serious environmental damage caused by the country's political elite.
---
The album also features the song The Plane to Toronto, written in 2021 in support of their former singer Michael innocently imprisoned in China. The song received news coverage both in Canada and Hungary, contributing to a campaign led by Michael's ex-wife Vina, which finally achieved his liberation.