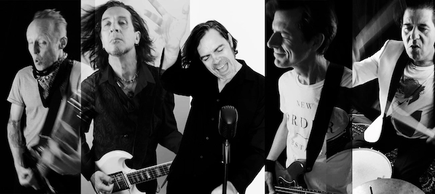 The Conscience Pilate play guitar-driven pop music that combines the energy of CBGB's post-punk with the texture of 80's alternative. The new single "Bloom" marks the return of Toronto indie art rockers The Conscience Pilate and the start of their new collaboration that will see new singles arriving monthly for the remainder of 2023. After a 25 year hiatus, Edward Pond and Neil Leyton decided to reunite and immediately wrote new music over a bottle of Rioja. The Conscience Pilate started in Toronto in 1995 when songwriting duo Edward Pond and Neil Leyton finished university.
They weren't into grunge, which was huge at that time, and pushed back with a revolutionary glam band and a lofty art-school name inspired by David Bowie's turn as Pontius Pilate in the Last Temptation of Christ. Move a few letters around, add a "the" in tribute to Syd's Pink Floyd and a band name was born. As with most urgent rock projects, TCP self-destructed after just one album, but Pond and Leyton remained brothers. One night in November 2022 Neil said, "We have some unfinished business. Let's make another record." Two songs were written that night alone in Montreal.
---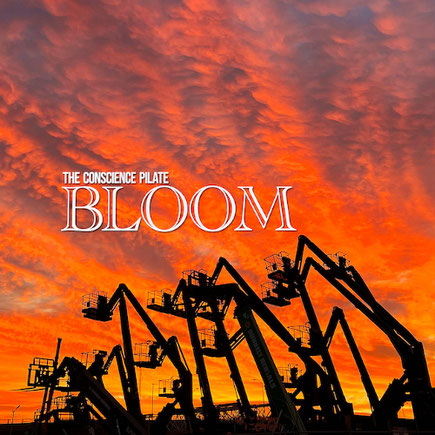 Reflecting the background to their new single Pond says, "We recorded Bloom like it's for a secret John Hughes movie we all wish could exist. It's that alternative pop sound the Furs and the Mary Chain had nailed in the 80s. A story about a couple where one is flat on their face while the other is up, and they see-saw back and forth. Probably starring Robert Downey Jr. and Ally Sheedy. All our music is very movie-inspired. After all, our first record was called Living in a Movie Scene." Stacy Straye of Die Mannequin and The Valhounds) plays lead guitar on Bloom and his guitar will power several new songs in the coming months as the Conscience Pilate unleash a series of new singles. The song "Bloom" began with the title. Neil and Edward are longtime Brian Eno fans and are fans of Eno's hypnotic music app Bloom. The title began as a tribute to Eno and quickly morphed into a Pogues-like lyric of fractured and passionate relationships. The guitar work between Stacy Stray and Mick McKenzie, who also produced this single is a perfect fit: "Johnny Thunders slurs mixed with Porl Thompson swirls!", comments Pond.

It takes a village, so while Pond and Leyton remain the core of the band, many of their musical cohorts from across the years are stepping up to play drums, guitars, record and pour synergy into this project. The band reunion happened because Pond had been storing 300 of Leyton's vinyl records for the last 12 years, when Leyton moved to Lisbon. Finally Leyton came to Montreal (for the M for Montreal conference) and brought a set of three purple suitcases to stuff with vinyl to take back on the plane to Lisbon. They had piles of records on the floor of the hotel parking garage when Neil said, "Okay, we need to make our own record now." They wrote Army of Devils that night. Starting in the summer of 2023 The Conscience Pilate will release a new single each month, beginning with "Army of Devils" and "Bloom".