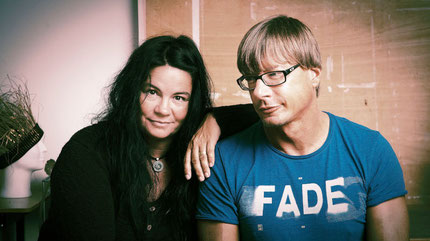 Alternative rock / post-punk duo PARA LIA preview their new album 'In Clash With The Zeitgeist' (out August 25 via Berlin label About Us Records) with a high-energy dose of positivity in their new single 'C'est La Vie'.
Para Lia is vocalist Cindy Methner and multi-instrumentalist René Methner, who says, "The song has the easy structure a garage song needs and a text with a simple message too. Psychalovic with an extra dose of energy!" Cindy Methner adds, "The video also shows the kind of Metamorphosis that is happening now in the Para Lia cosm – the growth of the band's format as a duo to a sextet. This is the first time that all 6 musicians of the band are seen together in a video."
---
Earlier, the duo released the single 'Yellow Rose', a melodic dream-rock composition reflecting reverence of life, and the driving lead single 'Sunchild' with its positive energy.

The duo debuted with the 'Soap Bubble Dreams' album in 2019, followed by 'Gone With The Flow', involving artists from the USA, Canada and the UK, not to mention a collaborative interactive art exhibition with painter Louis Renzoni.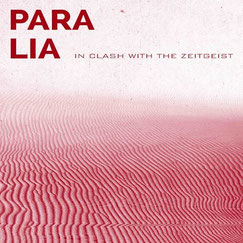 Mastered by Thommy Hein (Die Ärzte, Nina Hagen, Udo Lindenberg) at Tonstudios Berlin and self-recorded and produced at their home studio in Cottbus, Germany, 'In Clash With The Zeitgeist' sees Para Lia grow on yet another level with the band expanding from two members to six with an eye towards upcoming live performances.